Why Use a Senior Real Estate Specialist (SRES)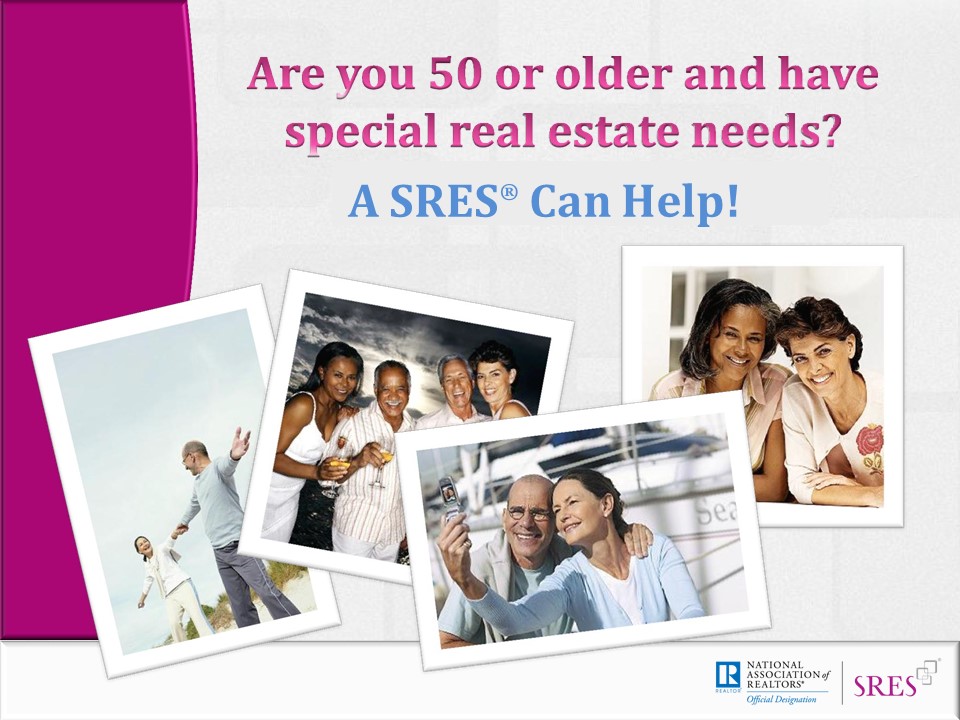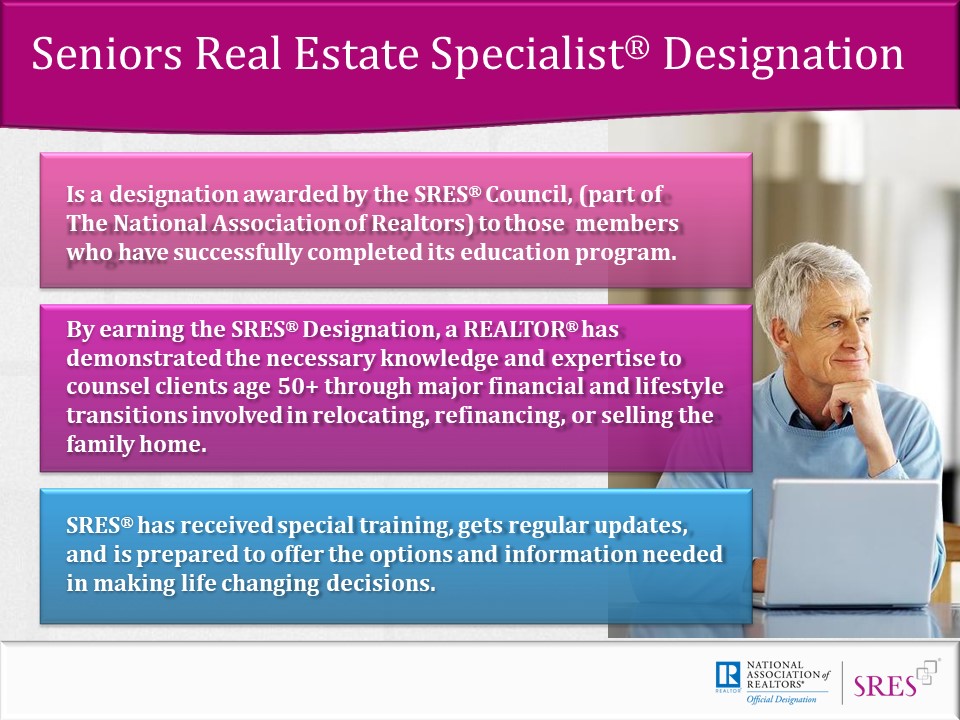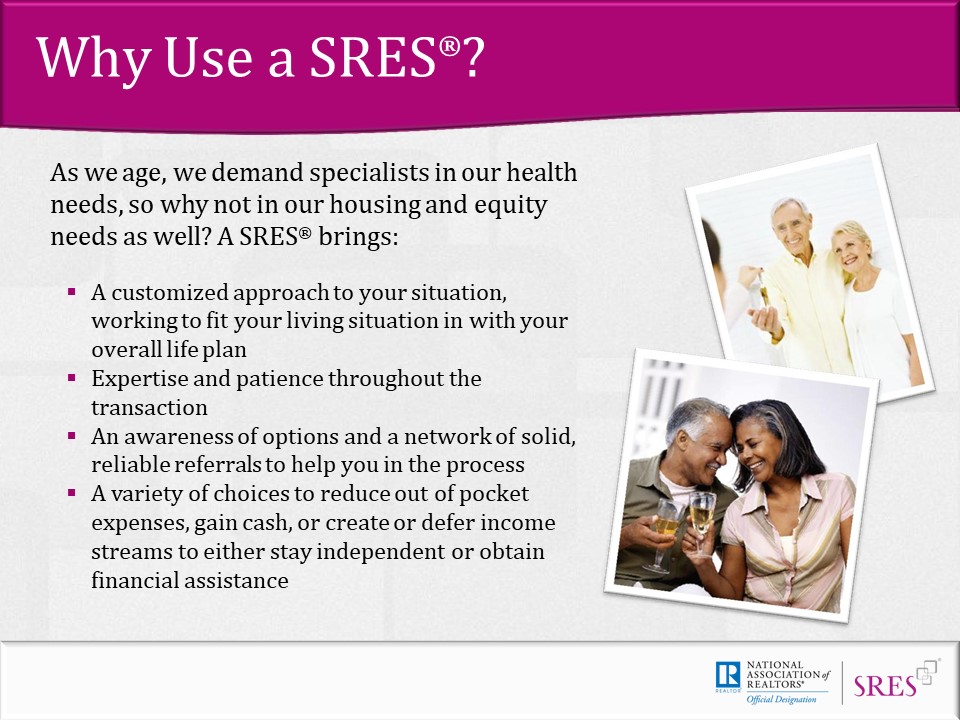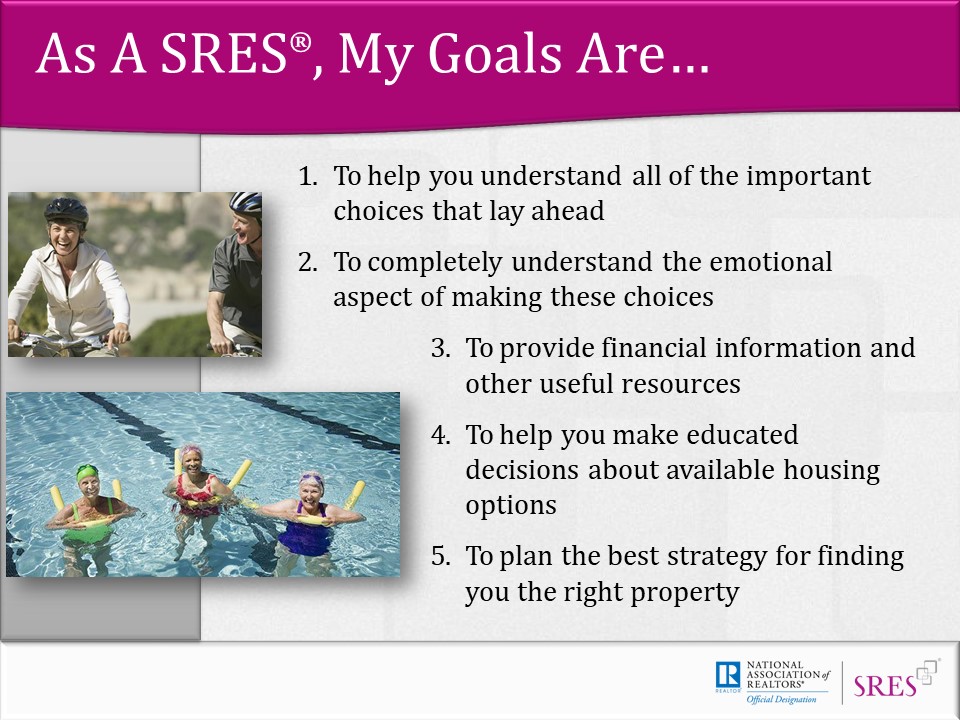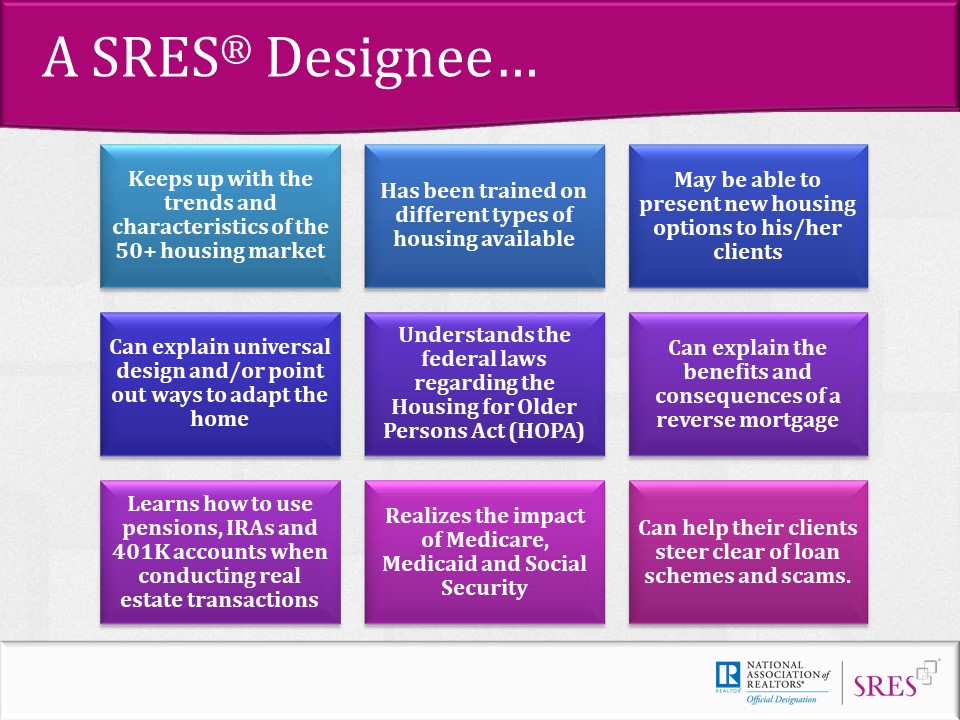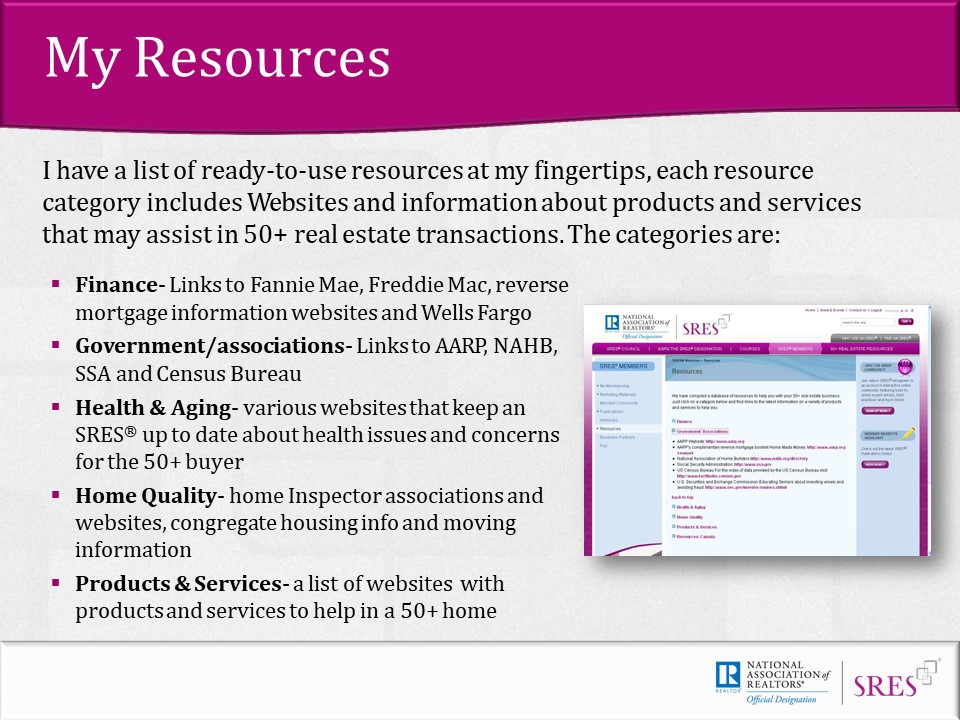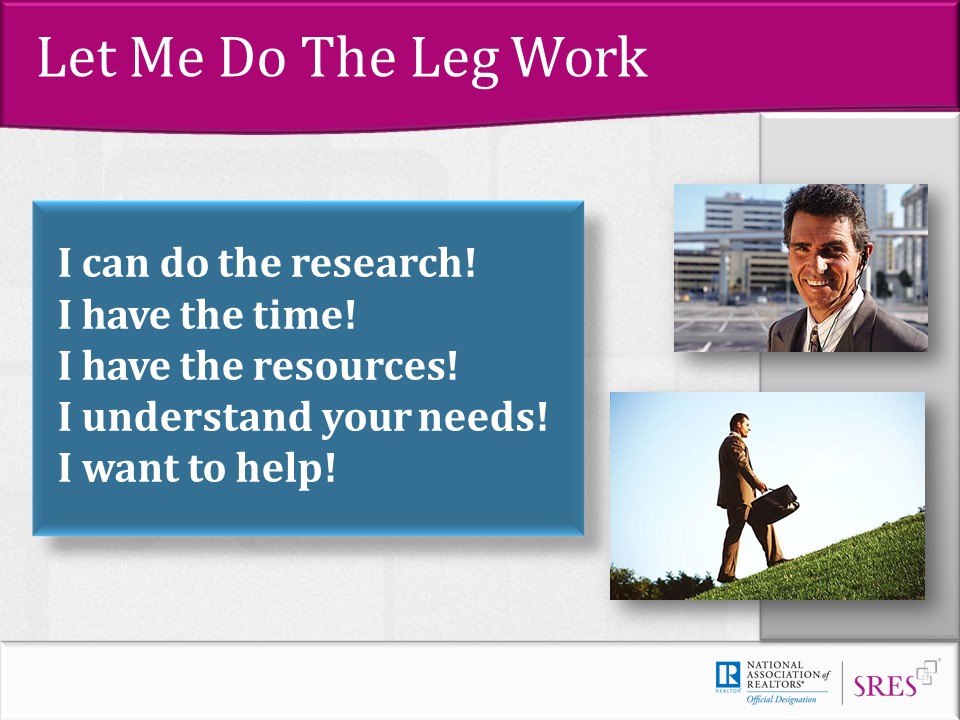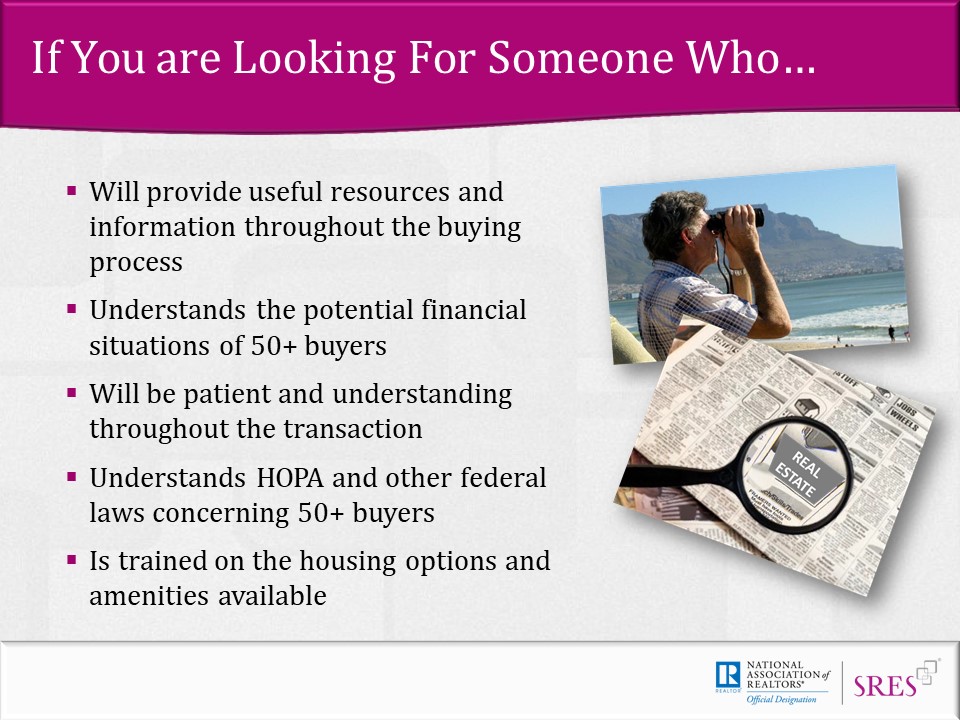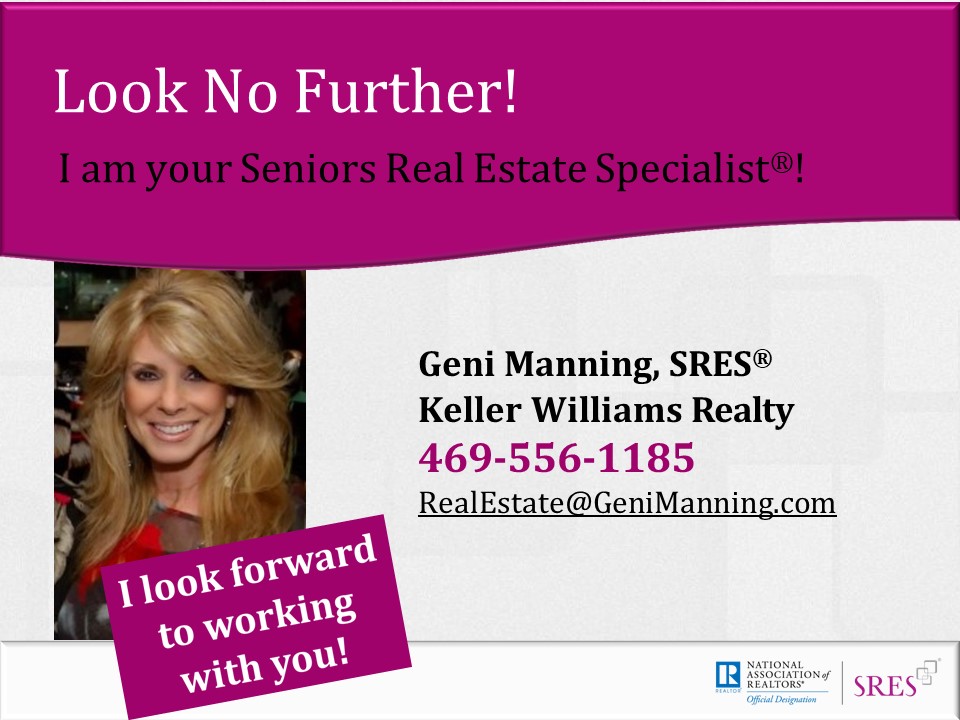 Geni's Personal Story - Why She Became a 'Senior Real Estate Specialist'
"I decided to become a SRES because of the personal hardship I experienced helping my mother, during her early stages of Alzheimer's. She didn't want to move from her home which made the transition for us both more complicated and difficult. I eventually managed to move her in with me, while having an estate sale that took five weeks due to her hoarding. Other family members were not able to help so this was an extra burden put on me.
After becoming her Guardian, I realized how much I DIDN'T KNOW about this stage of life. Like myself, many of my clients are Baby Boomers, and have parents who are Seniors. Many are downsizing. Many are moving into Active Adult 55+ Communities and their parents are moving into Independent Living, Assisted Living or Memory Care Communities
This stage of life needs special attention and knowledge. Many changes must be made in our latter years that require knowledge regarding the laws, benefits and options available. I'm able to leverage my extensive 'Senior' education, experience and network to find properties, determine appropriate offers, and negotiate purchases on your behalf. I'm confident whether you want to 'right-size' or no longer w
ant to be a homeowner, I can share the right options with you based on your specific circumstances."

Click Here For More Information About Our
.
Discover New Strategies and Common Mistakes For Both Buyers and Sellers --

Claim Your FREE Copy Today!
OTHER SENIOR PAGES