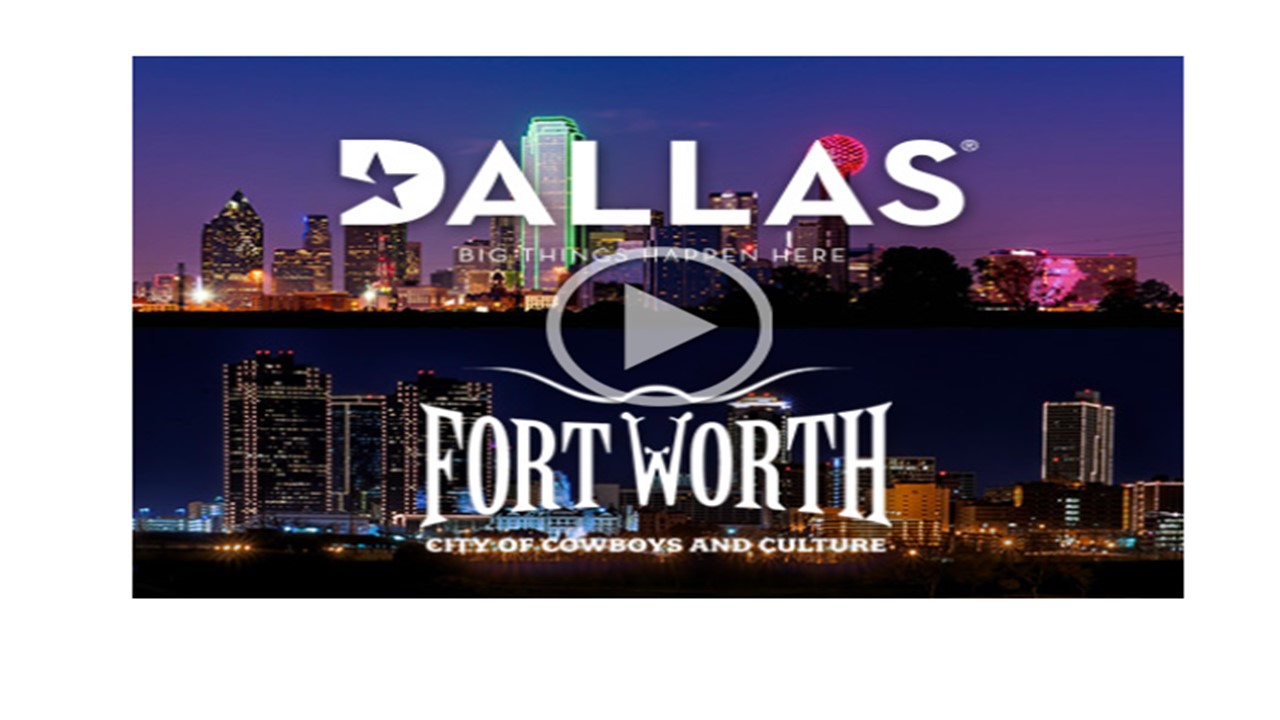 Where We Live, Play, Invest & Retire
If you are relocating to North Texas and coming in town to scout out the area, we suggest you have a little fun while you are here. Get to know us and our lifestyles with
accolades for our dazzling venues, cultural treasures, celebrated restaurants, and endless entertainment options keep rolling in. Combined with affordable housing, job opportunities, and our famous Texas hospitality, you owe it to yourself to see why the Dallas-Fort Worth market is one of the hottest in the nation.
88888888
The 'Wow' Factor
Searching for a location to call home that will WOW your family? Of course you are! With new neighborhoods sprouting up everywhere, high ranking schools, sports and cultural venues, our cutting edge culinary scene, and our thriving arts and entertainment, there's no shortage of exceptional experiences in Big D.
Whether you're considering Dallas, with its more than $20 billion in current and future development, or the famously walkable and charming city of Fort Worth,
there's never been a better time or place to impress your family.
Dallas and Fort Worth are both unique cities serving up a completely different slice of North Texas. Although they are only about 30 miles apart, with fabulous suburbs in between, these two North Texas cities offer their own distinct viewpoint on arts, culture and lifestyles. Cowtown's "Wows" come in the form of the world's only twice daily cattle drive, the world's largest honky-tonk, world-class art museums, and out of this world NASCAR racing at Texas Motor Speedway. Bull-riding, boots, and cowboys is what Fort Worth is best known for, but there's so much more to experience that you will fall in love with.
88888888
If your relocation trip is only for a day or two, you might want to choose whether you want the Dallas or the Fort Worth experience: The sheer distance between the two cities and the many activities to choose from will force you to be selective. However, several of the best Dallas tours
offer day trips to Fort Worth, which could be a good option if you're short on time. Taking three days to a week to explore both sides of D/FW will expose you to the Metroplex's true nature that all the locals enjoy.
.........
THINGS TO DO DALLAS
.........
20 FUN THINGS TO DO THIS WEEKEND:
With so many things to do in Dallas, how do you choose what to do? Make the most of this weekend with our top picks. From professional sports to neighborhood festivals and all the events that locals love, there's always something BIG happening in Dallas. Find everything from the best concerts and nightlife, to museum exhibits and things to do with the kids.

Follow this link to this weekend's top picks!
...
If you're looking for other free activities with the kids, or a fun night out on the town, Dallas has so many things to do for your next BIG Adventure: from the classics like Reunion Tower and Perot Museum of Nature and Science, to new experiences in must-see spots like Trinity Groves and the Design District. Throughout Dallas, you'll find plenty of ways to fill a one, two, or even three-day trip to Dallas with performances, restaurants, and adventures! Follow the links below for some great ideas.
........
THINGS TO DO IN FORT WORTH
........
FUN THINGS TO DO THIS MONTH:
.
SIGHTSEEING TOURS & ATTRACTIONS: