Library Of Real Estate Books
By Geni Manning
.
Discover Industry Secrets That Help Both Buyers & Sellers
And Common Mistakes To Avoid

.
.
INDUSTRY SECRETS
That Get Your Home Top Dollar!
Are you trying to sell your home and confused about the shifting market? Tired of dealing with complex issues during the process? Low appraisals, buyer demands for repairs, and lower offers than you expected can be very frustrating! Regardless of your reason to sell; downsizing, probate, divorce, short sale or foreclosure, this book is for you! It unpacks 200+ pages of proven industry secrets, plus common seller mistakes to AVOID!

.
.

.
.
12 INSIDER SECRETS
You Need To Know Before You Buy
Buying a home can be a daunting task. As an Accredited Buyer's Representative, I will explain the buying process, show you how to find off market homes, win over other offers in a bidding war, discuss home inspections and help you seal the deal with negotiating strategies. This knowledge gives you power in securing the home of your dreams.
.

.
.
.
BABY BOOMER & SENIOR SOLUTIONS
A Real Estate Guide to A STRESS-FREE Life
You or your senior parent may have discovered unused space in your home or don't want to maintain it. While letting go of the house you've called home might not be easy, it just might be the right decision, both financially and practically for your future. The opportunities and cost savings are endless. and discussed in this book.
.
.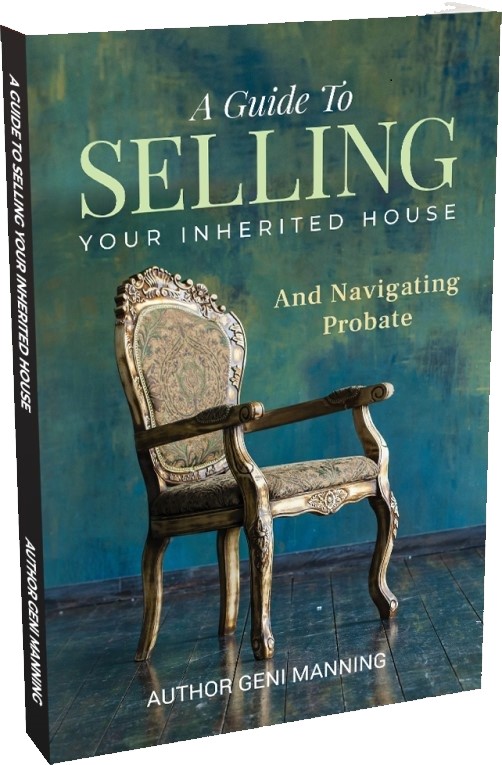 .
A GUIDE
TO SELLING YOUR INHERITED HOME
And Navigating Probate
This book specifically details the process, choices and roadblocks that occur when someone inherits a home. You will learn how to navigate the hurdles of probate, selling the estate, major financial and lifestyle transitions for Seniors and how to deal with estate sales, attorneys, executors, estate planners and financial advisors.
.



.
SURVIVING DIVORCE
Your House And Your Money
In this book you will discover all the secrets that will make the divorce process much easier. You will learn all your options when dividing the marital property: from the importance of planning how to qualify to buy your next home, to decisions you must avoid that can lead to costly financial mistakes. You will also discover some of the basics of Texas Family Law.
.

.
Where Do I Turn?
A COMPASSIONATE GUIDE TO
AVOIDING FORECLOSURE
You'll learn about both the Short Sale and Foreclosure processes so you can be prepared every step of the way to improve your financial outlook for the future. If you act early, you have a real possibility to sell your home before the bank takes it back. This guide is an opportunity for you to make a profit!

.