FACTS & MYTHS ABOUT REVERSE MORTGAGES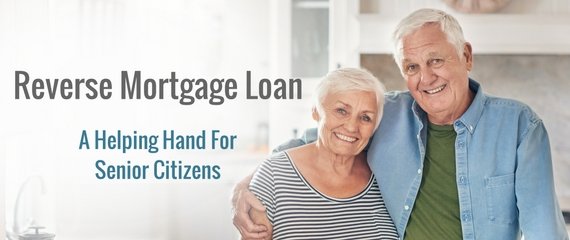 Every day in the media we see celebrities pitching reverse mortgages as the answer to living the perfect retirement.
It sounds pretty good, maybe even too good.
There has to be a catch, right?
In my experience, if something sounds too good to be true, it probably is.
But I also believe that if I can learn the
most recent facts
about a product, how it's used, how it works and how the seller makes their money from it, then I can use my own "common sense" to decide if I want to do business with that person.
Advisers now are promoting them as a valuable tool for retirement planning, thanks to recent safeguards. Read full article.
So... What is a Reverse Mortgage exactly?
A reverse mortgage is really just a mortgage. Like any other mortgage you would get (Conventional, VA, FHA). It is a FHA loan, backed by the Federal Housing Administration

.
The bank loans you money, charges interest and wants to get paid back, like all loans.
.
The major difference between a traditional mortgage and a reverse mortgage is that the reverse does not require ANY monthly mortgage payments.
.
In fact, as long as you live in the home, keep it insured and maintained, and remain current on your property taxes and homeowner's association (if you have one), you NEVER have to make a mortgage payment.
.
Why would the bank do that?
.
You know they have to make money - so how does a mortgage without payments make sense for them?
.
How A Reverse Mortgage Works
A Reverse Mortgage works by allowing homeowners aged 62 and older to borrow from their home's equity without having to make a monthly mortgage payment.

As the borrower, you may choose to take funds:

In a lump sum

In a line of credit

Structured monthly payments or

A combination of any of the above

Are You House-rich, Cash-poor?

.

Even with the recent challenges in the real estate market, some who have held on to a home for many years still find themselves with substantial equity, yet may feel house-rich and cash-poor. Those over the age of 62 often find balancing the costs of home maintenance, medical expenses and funding hobbies and vacations challenging.
You Can Convert Home Equity Into Cash

One option in tackling such financial hurdles is by taking out a reverse mortgage. A reverse mortgage is a vehicle that allows you to convert your home equity into dollars. Reverse mortgage money can fund home upgrades, pay for in-home assistance or medical care, pay bills or just ease the anxiety associated with tight monthly budgets.
.
.
Reverse Mortgage Sizes Vary
The size of a reverse mortgage depends on individual financial circumstance. Usually the older the borrowers are and the more their property is worth, the larger the loan can be. Payouts can be made in a variety of ways, including as a lump sum or as monthly income.
Myth #1: A Reverse Mortgage is only for your existing home.


Fact: No, You Can Buy Another Home With A Reverse Mortgage.
Yes.
Many Baby Boomers are downsizing with plans for retirement. Seniors often need repairs or updating for safety reasons, or the square footage is just too much for them to keep up with.
Either situation, both can purchase a new or pre-owned home that fits their current needs and lifestyles with a reverse mortgage.

The current 2022 FHA lending limit is $928,850.
Myth #2: You immediately sign over ownership to your home.

Fact: You retain title to your home.

As long as you meet the loan guidelines and requirements such as: maintaining the property, paying all property charges such as property taxes, homeowners insurance, flood insurance, and homeowners association dues (if applicable), and avoiding extended absences from the home longer than six months.
Myth #3
: If you take out a reverse mortgage loan your children won't be left with any of the home equity.
.
Fact: No.
While the amount of equity typically decreases over time with a reverse mortgage, it doesn't mean there will be no equity left when the last borrower dies. There are several factors that go into how much equity will be left, such as home appreciation, length of the loan, and optional monthly payments. There can still be equity left for your children.
Myth #4: Your children will be responsible for repaying the loan when you die.
.
Fact

: A reverse mortgage is a non-recourse loan.
This means that the lender can only be repaid from the proceeds of the sale of the home and not more than the value of the home. That means even if the home decreases greatly in value, the maximum repayment amount can only be up to the present value of the home. While your heirs will not be responsible for the loan repayment, they will still have the option to refinance the loan to purchase it for themselves.
Myth #5: A reverse mortgage requires a monthly mortgage payment.
.
Fact: You can choose to make mortgage payments, they are not required.
With a reverse mortgage the borrower is still responsible to maintain the property, pay property taxes, homeowners insurance, flood insurance, and homeowners association dues (if applicable).
.
Myth #6 : You must have your first mortgage paid off before you can qualify for a reverse mortgage.
.
Fact:
Any debt on your home's title must be paid off at closing.
Plus, you must have adequate equity in the property.
However, it is not required that you own your home "free and clear" before getting a reverse mortgage.
Myth #7: You are not allowed to sell your home if you have a reverse mortgage.

.

Fact: You can sell your home if you wish.

Just like any other mortgage loan - you must pay off the reverse mortgage at closing. There are also no prepayment penalties if you choose to pay off your loan early or make loan payments.



Myth #8: You can only use a Reverse Mortgage on your existing home.

Fact: No. A Reverse Mortgage may also be used for purchase of a new home.
The Reverse Mortgage Purchase is called a "Home Equity Conversion Mortgage (HECM) for Purchase" and the only prerequisite in addition to the standard Reverse Mortgage requirements of age 62 on your existing home is you must have cash available for any down payment.
.




Is a Reverse Mortgage Best For You?
Before taking out a reverse mortgage, it's important to understand all aspects of the loan product and whether it's appropriate for your circumstances.
Your expert team, including your SRES Realtor, a certified public accountant, a lawyer and close family members, can help you to explore your options and determine whether a reverse mortgage is the financing option that best meets both your short and long term needs.
For a financial resource and more information on Reverse Mortgages
contact Geni Manning, SRES at
469-556-1185.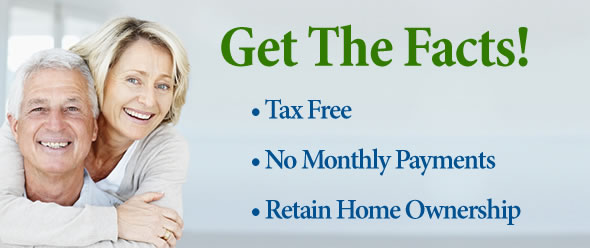 OTHER SENIOR PAGES
We're always interested in your feedback or suggestions on topics you'd like to see in our newsletter, feel free to let us know at

RealEstate@GeniManning.com.