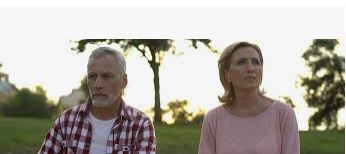 The divorce rate in the U.S. has been climbing within the population for the past 25 years; however, recently the trend has increased even higher in the post-midlife population segment. Researchers at Bowling Green University in 2012 found the divorce rate for the U.S. population over 50 doubled in the past two decades and more than doubled for those over 65 giving rise to the term "gray divorce revolution.".
Divorce can be complicated enough; however, couples that are nearing or into their retirement years face added challenges in addition to what to do with the marital home and the intertwining of the finances. There are also complex issues regarding retirement pensions, social security, investments and so on that in dividing could, in some cases, incur substantial tax liabilities.
High Net Worth Divorce
For those couples in the high to ultra-high net worth category there are potentially even greater challenges with multiple properties both stateside and overseas, business ownership interests, offshore accounts, significant investment portfolios and more.

For this reason, we strongly suggest that couples that find themselves divorcing in their later years hire an attorney that specializes in later year divorces and high net worth divorces, in addition to a Realtor that specializes in both divorce and senior real estate.
See Our Credentials. Geni Manning is a Senior Real Estate Specialist (SRES) with the knowledge and expertise to counsel clients age 50+ through major financial and lifestyle transitions in relocating, refinancing or selling the family home, but also is a trained Divorce Real Estate Specialist (DRES). Geni has helped hundreds of couples through their divorce real estate situation and many that were high and even ultra-high net worth in her near 4 decades of experience as a Realtor in the DFW metroplex.
You may contact Geni for a no-cost / no-obligation consultation regarding your real estate situation by calling 469-556-1185 or schedule a phone appointment by clicking on the following link:

If you are considering, or are going through, a divorce, please feel free to pick up a copy of Geni's latest book entitled "Surviving Divorce Your House and Your Money" by clicking on the book below.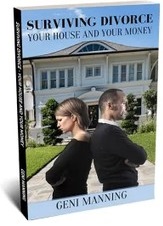 You can also signup for our monthly North Texas LifeStyle Newsletter.

We're always interested in your feedback or suggestions on topics you'd like to see in our newsletter, feel free to let us know at RealEstate@GeniManning.com.