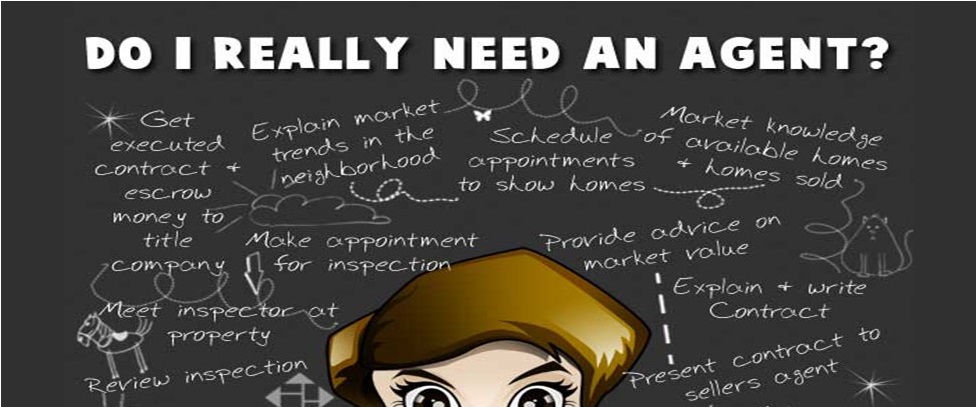 You might be weighing the pros and cons of hiring a Realtor or real estate agent, or you have tried, and the agent wasn't successful. Some people will avoid working with real estate agents because they think their fees are too high. You might also have a close friend or family member that is or was a real estate agent.
My strong advice is to use an experienced, independent Realtor, one that is full-time in the industry and not operating part-time. You want someone that is focused on your needs and has a true fiduciary responsibility to you and not someone that you must tell your financial secrets.
Like many career fields, real estate has its very specialized niches as well as specialty areas. For this reason, you should use a Realtor that has taken the extra time and money to be trained and certified in the area important to your needs. For instance:
A Senior Real Estate Specialist
A Divorce Real Estate Specialist Certified Foreclosure and Short Sale Expert
Certified New Home Specialists
Certified Foreclosure and Short Sale Expert
.
,
EXPERIENCE.
The ONE THING that changes everything.

.
TOP 16 REASONS TO HIRE A REALTOR
Here are the top 16 reasons why you should consider hiring a Realtor, starting by addressing the biggest and more common reason – money.
.
.
#1 Not Everyone Can Save Money
- the temptation to sell your house yourself is huge - after all think of saving the commissions on the sale of your home! But not so fast!
According to the National Association of Realtors (NAR) the average home sold by owners' nets approximately 8% below the homes sold by experienced Realtors.

Dozens of forms that are required by state law and must be completed properly. Failure to use the proper forms could subject you to a lawsuit.

A Realtor provides a wealth of information on pricing, market activity in your area and protection against scams.
.
#2 Save Time and Energy
- selling or buying a home can be exhausting! Can you just leave your job anytime to head home and prepare the house for a showing every time the phone rings, or as a buyer. A Realtor can preview a property for you and discuss it with the listing agent and get the details you need to know. A Realtor provides these services and more:
Prepare

– handle the myriad of paperwork professionally and keep you out of trouble, stage and set up for professional photographs, set up yard signs and lockbox and interface with sellers or buyers agents.

Market

– Create a Marketing Campaign to target buyers and Realtors and network of agents, list property on MLS (Realtor pays for this), plan Open House campaign, take buyers (agents) calls, and show property – Realtor pays for ALL ADVERTISING!

Close

– Negotiate closing and possession, research repairs and review inspection report, renegotiate counter-offers and ensure documents are sent to all necessary parties; other Realtor involved, title company, attorneys, escrow agent, surveyors, home inspector, and appraiser.
.
#3 Home Security

- your home is more than just your personal space or where you live, it provides safety and protection for you and your family. But how will you screen and 'qualify' people that call you for an appointment to be sure that they are real buyers and 'safe' to be allowed in your home? How do you check their financial qualifications to purchase your home? Personal privacy prevents you from having that information! without violating their privacy.
.
A Realtor provides:
Security Checks

- Realtors are fingerprinted, background checked and bonded, before being issued a real estate license.

Lockbox

- A Realtor will put a computerized lockbox on your front door that only Realtors and Appraisers can get into, through a Bluetooth app provided by the local Board of Realtors.

Appointment Service

- Realtors must call a third-party company, Showing Time, to make an appointment to show your home. Showing Time has a caller ID and knows the agent's name and company when called. Showing Time also verifies agents license status, and whether they are in good standing with TREC.

Pre-Approved Buyers

- A 'good' Realtor gets the buyer 'pre- approved' by a lender before they ever start showing homes and a good Realtor representing a seller checks this information
.
.
#4 Years of Experience
- Most people sell only a few homes in a lifetime, usually with quite a few years in between each sale.
This is not the time to bring in a friend or relative that retired from real estate. Even if they've done it before, laws, regulations, contract, and addendums are added and continually change yearly.

Most Realtors handle hundreds of transactions over the course of the year, or some over the course of their career, and have mandatory contract classes for the changes made each year they are required to attend. Nothing can beat experience.
.
.
#5 Knowledge of Market Conditions
- A Realtor is in tune with the current real estate market trends, conditions and shifts and how they relate to your specific neighborhood.
They have knowledge of both buyers' and sellers' markets, how it can affect you, and the most successful marketing strategy for the current time.

They can advise you on the best plan of action for your home based on your specific needs and goals.
.
#6 Price Guidance and Critical Data
- Price is the #1 factor in getting your home sold, it is critical you get it right—from the beginning!
Realtors have access to the data necessary to make properly informed judgments on pricing, which include key performance metrics like: selling history buy neighborhood, homes sold, pending and expired – their prices and why they did not sell or what amenities are important in your home and how your home differentiates in the market.

These factors help to define upper and lower boundaries to accurately price your home and help you make an informed decision on the offers you receive.

A Realtor provides the detail that makes the difference on selling or buying that the online services cannot provide – they're not local!
.
.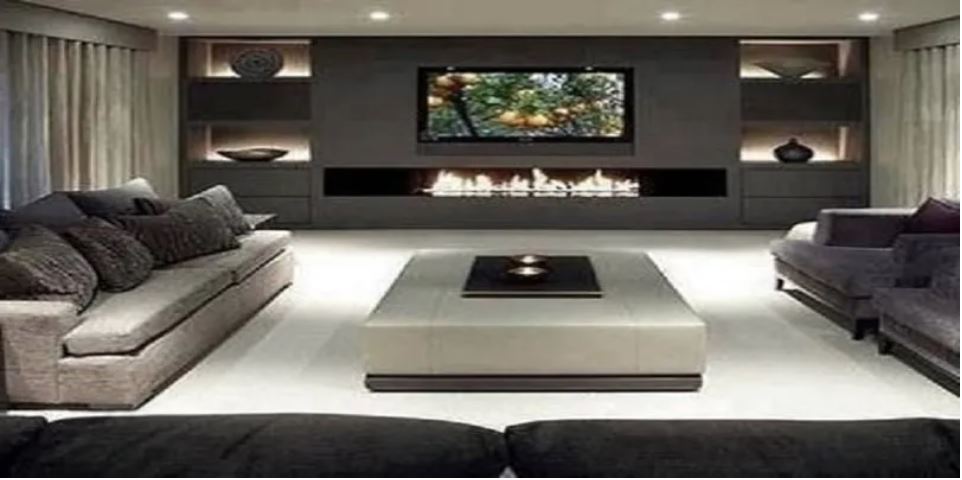 #7 Staging Advice
– a crucial step, often overlooked, to marketing and selling a home and having it organized and presentable to a buyer so they can walk in and imagine they are walking into their own home.
Staging is crucial to getting the best price – a good Realtor knows this.

If you are not sure if your home is aesthetically up to par, then your Realtor can handle that! This will help find a buyer quicker and decrease your time on the market.
.
.
#8 Weed Out Unqualified Buyers as Well as Seller Scams
– selling your home is a lot of work and can be stressful – a good Realtor will help things go more smoothly.
A Realtor can find out whether someone who wants to view your house is really a qualified buyer or just a dreamer or curious neighbor.

Whether the individual is really the owner or is someone running a scam - often done on vacant property.
A Realtor knows what qualifying questions to ask to determine the seriousness, qualification, and motivation of a prospect.

.
.
#9 Best Marketing Techniques

- Realtors that have been working in the real estate industry for several years know the best marketing strategies that will get the house in front of the greatest number of qualified buyers.
Sellers who choose to sell a house without a Realtor, end up either not selling or selling for less than their asking price - 8% per NAR remember?

Why? Because the home is not marketed well enough to attract the right buyers.
.
#10 Professional Networks
– Realtors have all the necessary contacts needed in a real estate transaction needed such as title companies, escrow officers, appraisers, surveyors, real estate attorneys, contractors, handyman, landscaper, home stagers, photographers, and other professionals - that is one of their most valuable assets (knowing who to use and not use).
Realtors have established trusted relationships with hundreds of Realtors, agents and brokers throughout their area

.

Realtors professional network is their 'secret sauce' to their success in finding buyers to sell your home.
.
#11 Realtors Are Trained Negotiators
– an experienced Realtor has many years of negotiation experience, some have gone the extra step of becoming a
Certified Negotiation Expert

.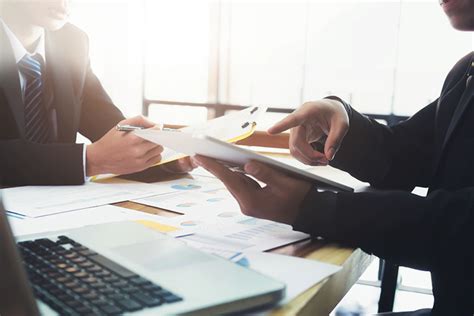 They know negotiating techniques, strategies, and how to manage hostile counter parties.

They have excellent interpersonal skills and emotional intelligence

They know all the terms and contingencies in the contract to get you the profit you want.

Most importantly, they have no emotional stake in the outcome that can cloud their thinking.

.
#12 Contract Law and Legal Knowledge
- it takes 180 hours of classroom study, passing a final exam from the real estate school followed by passing a final state exam and a successful background check to become a licensed real estate sales associate in Texas. At this point the sales associate must be under a real estate broker as they cannot operate independently. In addition, the agent must go through recertification every 2 years. The agent or Realtor must be knowledgeable of:
Strict rules, regulations and paperwork that are frequently changing and forms are mandated by TREC.

Their fiduciary responsibility to ensure you best interests are protected

.

Protect you, the seller, from real estate scams.

Ensure all mandatory disclosures and legal notices are delivered to seller or buyer and seller or buyer's agent on time.

Keep up with deadlines that require action per the contract.

Explain terms and review the contract with their client; either seller or buyer.

Know all the 38 ways and rights a buyer has to terminate.

Manage contract conditions and contingencies.

.
.
#13 Realtors Can Spot Potential Problems
- A Realtor's trained eyes can identify potential problems that might not cross your mind or that may be hiding out of sight.
Buyers want homes that are in good condition, so they do not have to spend money on repairs after they have just paid for the house.

Knowing these issues up front could save you thousands of dollars in the end.
.
#14 Confidentiality
- a Realtor is bound by strict code of ethics enforced by the National Association of Realtors and their local Texas Regional and County Association as well as the Texas Real Estate Commission.
The Realtor's fiduciary and confidentiality requirements to work on the sellers behalf includes a non-disclosure that prevents them revealing specifics about you, your family and finances, your personal situation and reason for selling to any other party.

The Realtor is your expert representative and advocate from initial listing to final signatures at closing.
.
#15 Knowledge And Solutions For Distressed Properties - Realtors understand, particularly those with the added training and certification in many specialty areas like Geni Manning's - 11 key industry recognized certifications and specialties. Our List of Credentials. Experienced Realtors understand how to provide assistance to individuals in difficult financial situations who may be:
Attempting to stay in the home as long as possible when the situation is hopeless and leading to foreclosure is an issue Realtors can assist in.

Facing foreclosure, short sale, forbearance or need to work out a loan modification your Realtor can provide you help.
..
#16 Familiarity Resolving Senior Concerns, Divorce, Probate and Lien Issues
- It takes even more expertise, knowledge, and experience than the average real estate agent or Realtor to sort out the best solutions when it comes to Seniors, divorce, probate and liens.
In addition, both Gray Divorce, and Probate have many of their own separate and complicated issues that can arise and are often emotionally driven.

Perhaps the best reason to hire an experienced Realtor is peace of mind knowing that a professional is on top of the sale of your home, fielding calls and questions, proactively seeking buyers, and always working for your best interests.

.
.

WHAT IS THE DIFFERENCE BETWEEN A REALTOR AND A REAL ESTATE AGENT?
The question is often asked: is it "Realtor" or "Real Estate Agent"? What is the difference? Both the Realtor and the Real Estate Agent are individuals that are currently licensed by their state to act as an 'agent' on behalf of a real estate broker and their clients.
However, unlike a real estate agent, a Realtor is governed by a local and county board of Realtors, the Texas Association of Realtors (TAR), and the National Association of Realtors® (NAR). Each association has guidelines, rules, regulations and a strict 'Code of Ethics' that a Realtor agrees to abide by, and is held accountable for protecting clients, the public, and other real estate agents. This relationship places very strict 'fiduciary' requirements on the Realtor and violation of these statutory provisions can result in fines, suspension and even loss of their license.
Realtors have the advantage of higher education. Besides required continuing education, TREC, NAR, and the local board of Realtors provide many more courses and earned designations to better serve, protect, and represent their clients.
Agents

- typically are in the less credentialed group.

Realtors

- typically are in the more credentialed group.
A real estate agent does not have access to MLS without being a part of The National Association of Realtors and a local board of Realtors.
.
If you hire me, you will gain a Realtor that not only is bound by the rules and strict guidelines of these organizations, but also, by the additional Code of Ethics and strict requirements of the largest real estate company in the world—Keller Williams Realty! I will bring decades of experience and knowledge, with my assurance of the highest professional standards of integrity, honesty, and my commitment to your success.
.
Key Takeaway:
At this point it should be no secret at all! If you want the smoothest transaction, the highest sales price, and the quickest sale, the wisest path lies in hiring an experienced, professional Realtor!
.
FIVE STAR REVIEWS
"I recommend Geni Manning highly and without reservation. She is competent, solves problems, discovers opportunities, and exhibits wisdom not typical of her professional peer group. She goes beyond necessary business detail and exhibits traits of social responsibility valued by our society. I first met Geni during our CoOp work together at Collin College. Then, I became a client after being a fan. Geni helped me through the most difficult period of my life. I had accepted a job in another state and my home was situated in a neighborhood that had become a target for investors. Investors are not committed like homeowners that occupy their home; and often will do things last minute to upset your world as a seller. Although it required three separate contracts to ultimately succeed, each new offer Geni brought me was higher than the last. In the end, we closed, and my equity was double the money I would have received from the first offer.
Geni is a business-minded Realtor that also treats her Clients like family or friend. She is accurate, reliable, and verifiable in a world that makes each of these things complex or chaotic. I was so impressed with her processes I decided if I ever went back into real estate, I would work with her. My family has been involved with production homebuilding since 1954; I am a Graduate Master Builder, Certified New Home Sales Professional, and Certified Professional Marketer. My PhD and dissertation involved housing, employment, and education. I am a 22- year veteran of Habitat for Humanity--I say this because I know what it means to be a 'great' Realtor. Now, I am honored to work with Geni, and I do so because my client experience and time with her in higher education allowed me to know how great she is to work with. Geni has some of the best experience of someone in her profession. That's consistency with competency and caring; and that's a hard combination to discover or replace."
– Dr. Mark Clark, PhD
"Given the plethora of choices and the advance of technology in the real estate industry today, the only thing that really sets one Realtor apart from the others is service. When it comes to the level and quality of service, Geni Manning is in a class by herself. Think concierge at a five-star hotel! No detail is overlooked, no challenge is too difficult to overcome, and no request is too small to be honored in a prompt, courteous and professional manner, and all with that winning Dallas Cowboy Cheerleader smile and enthusiasm!
Geni's expertise runs the full gamut of the home buying and selling experience. Her state-of-the-art research and marketing techniques enabled her to price our home competitively, yet with enough profit margin to facilitate purchasing our next one. Geni taught us how to "stage" our cookie-cutter builder's home to show like a fabulous model, complete with mood lighting, music, and an inviting aroma to welcome prospective buyers and enable them to envision our house as their own new home. We fully realized what a valuable secret weapon this is when we toured houses to buy that were offered by Realtors who had not paid this attention to detail. We were proud of the way that Geni had showcased our home with an ambience that surpassed other homes in a similar price range. We both commented that we lived better while showing our home than we usually do and aspire to incorporate some of her ideas as lifestyle improvements going forward. We are confident that her design savvy is one reason for her stellar sales performance.
Geni and her talented team guided us seamlessly through the entire process. Within days we were listed on MLS, complete with professional quality photographs and a virtual tour of our home. Realtors and prospective buyers were visiting almost immediately. Best of all, we were able to get immediate feedback directly from Realtors via the internet, which enabled us to respond with small adjustments to make our home even more appealing before the next showing.
The paperwork seemed to practically take care of itself, due to the assistance of Geni's capable staff. Communication and follow-through were excellent as well. When searching for our next home, we gave Geni criteria that sounded like a needle in a haystack. We were amazed at the variety and number of homes Geni was able to find for us, many in charming neighborhoods we did not even know about after thirty years living in this area. One of her Buyer's Specialists even met us on a Sunday afternoon on fifteen minute's notice to see a home we had just noticed driving by. Impressive! My husband and I have bought and sold several homes and dealt with many Realtors in our lifetimes. Without the right person, the process can be an intimidating nightmare. From now on, when it comes to making our real estate wishes come true, we dream of Geni!"
– Gary and Annette Gabbard
.
Even if you are just casually looking at homes for sale, or thinking of selling in the near future, we're happy to discuss your options and answer questions about today's marketplace (with no obligations). And, it's fast and easy to set you up with a FREE home search account so you can look for listings on your own! Get access to every DFW real estate property on the market, or a FREE market analysis--just fill out the form here on this page.
ALL OF YOUR BUYER SERVICES ARE FREE!