Are you behind on your payments?
Do you owe more on your home than its current value?
Don't worry, we have solutions for you.
If you are cashing out hard-earned retirement accounts, using credit cards to pay bills and borrowing money from family members to try to save their home you are likely only delaying the inevitable. Sadly, sometimes its better to stop the bleeding and just sell your home.
Often, we need to make changes and this can be hard to do. You do NOT always have to be in default to work a short sale on your home. You can even sell your house for ZERO out of pocket, even if you are behind on payments or have no equity! We're here to provide solutions so you can move on to the next chapter in your life.
Common Questions About Short Sales
What is a short sale?
A short sale is a sale of real estate in which the sale proceeds fall short of the balance owed on the property's loan. It often occurs when a borrower cannot pay the mortgage loan on their property, but the lender decides that selling the property at a moderate loss is better than pressing the current debtor. Both parties consent to the short sale process, because it allows them to avoid foreclosure, which involves hefty fees for the bank and poorer credit report outcomes for the borrowers.
Why is it to my advantage to do a Short Sale?
A foreclosure can impact your credit far more than a short sale. Typically a foreclosure will stay on your credit report for 7-10 years (if you get a judgment, then can even be renewed) and take your credit score down an average of 200 points. A short sale, depending on your circumstances is drastically different…you may even be able to buy another home within a few months.
What are the qualifications for a Short Sale?
Financial hardship is the reason for a short sale. Whether that is from loss of employment, divorce, relocation or job transfer, illness and medical bills, increased bills or living expenses you must prove your inability to pay.
What is the cost?
In a short sale the lender pays all fees including Realtor commissions and all closing costs. There is No cost to you from me to evaluate your situation or work with the bank on your behalf.
How long can it take?
It depends on the bank and your circumstances. We can talk details in our FREE in home consultation. Personally we have closed on short sales as soon as 30 days and as long as 9 months.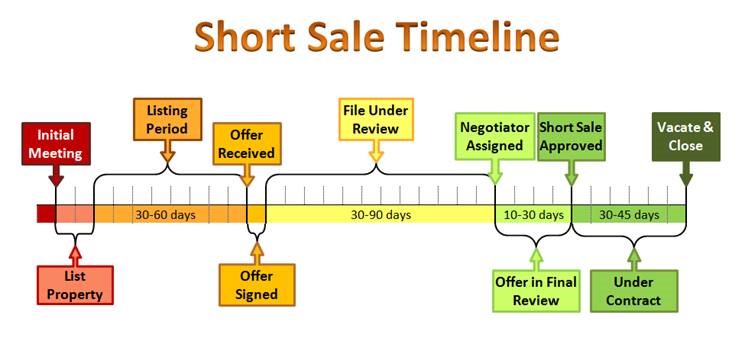 How much work is involved?
There is quite a bit of documentation that is required to be submitted to the lender at the beginning. Much the same as was required when you initially bought the house. Once that process is complete all the work is handled by my office and you will receive updates as things progress.
If I sell my home for less than I owe, can my lender come back after me for money?
No. Since they have extended the Mortgage Forgiveness Debt Relief Act through 2025 you will not owe any money.
Check with your accountant regarding tax ramifications. Any loan balance will be written off by your lender. They may send you a 1099 for any amount forgiven. You are not required to pay taxes on this money if you did the short sale on your primary residence.
Can I stay in my home until the short sale is completed?
Yes. You will not have to move out until closing. Even if you are in the process of being foreclosed on we can delay the proceedings and make it possible for you to stay in your home until closing.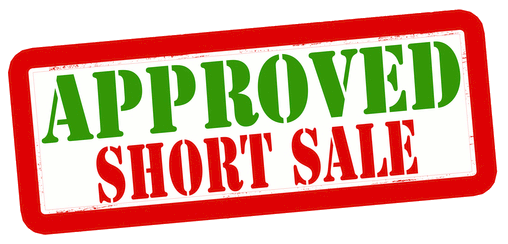 Will the bank continue to call trying to collect?
Maybe. The lender might continue to attempt to collect through the foreclosure process. One department rarely communicates with another at the big institutions and until you sell you are going to be in default. However, once we get a contract, and the Short Sale package is submitted to your Lender, the Foreclosure is halted. We have investors on standby ready to make you an offer. Call Geni at 469-556-1185.
Can I do this on my own?
No. Mortgage companies require you to have your home listed with a Realtor in order to do a Short Sale. With a Realtor, you are in control of the sale, not the bank! Our Team has experienced Short Sale Specialists who have experience with the Equator system which most lenders require. We are here to market your home, negotiate the Short Sale with your mortgage company and guide you through the process.
These services are ALWAYS 100% FREE for you, your mortgage company pays ALL fees and closing costs. Your home will be handled like any other home sale. We will guide you through the entire process and answer any questions you have along the way. A Short Sale done properly will stop the Foreclosure of your home.
You will have to provide a 'Hardship' Letter to your mortgage company stating why you are in a financial hardship. See sample letters here.
Get FREE Sample Hardship Letters
.


Not all Agents are equal in knowledge. Choose an experienced agent who can get the job done! Our services are FREE to you and you will be working with Geni Manning, SFR (Certified Foreclosure and Short Sale Specialist). See all of Geni's Credentials and Certifications!
Where Do I Turn?
A Compassionate Guide To Avoiding Foreclosure
In this book, you'll learn about both the Short Sale and Foreclosure processes so you can be prepared every step of the way to improve your financial outlook for the future. If you act early in the process, you have a real possibility to sell your home before the bank takes it back. I've provided an effective guide for you to have the most successful real estate transaction and opportunity to make a profit! Claim your free book.
Do You Qualify For A Short Sale?
Call 469-556-1185