What is an

Owelty Lien

? Splitting equity in a home after divorce or inheritance can be complicated in Texas without a knowledgeable team to support you and using a Texas

Owelty Lien

. If you're going through a Texas divorce or recently inherited Texas real estate, you're likely dealing with a lot of emotions, both positive and negative. The financial aspects of these situations can be difficult or challenging in Texas due to our strong homestead laws.
That's where we can help. We can help you with the Texas mortgage and Texas real estate issues you'll encounter, specifically how to distribute home equity in a fair way that saves you money and maximizes your cash. Very few lenders understand how this works, so it's important to work with a Texas expert who has experience with these situations. A Texas

Owelty Lien

is a type of lien that allows owners to divide, or 'partition,' the equity in a property. This strategy is commonly used to "buy out" or "cash out" one person's interest in a home, most common in cases of inheritance or divorce.
The

Owelty Lien

must be filed at the courthouse in the court records

in which the property exists. When the party retaining their interest in the house refinances or sells the home, the other party is paid the value of their

Owelty Lien

. In a divorce, this solution allows one person to obtain the full interest in the home while removing the existing spouse from the mortgage, while also providing the existing spouse with cash.
4 Things That Need To Be Done To Properly Protect the Spouse Leaving The Home:
1. The Owelty Lien must be mentioned in your divorce decree.
​

2. The Owelty Lien must be filed in the county courthouse in which the property is located.
​

3. A time frame must be mentioned when the equity is to be paid.
​

4. A time frame when the home will be sold if the deadline to pay the equity is not met.
.
In the case of a divorce a common time frame for the equity to be paid is
60 days
, but can be longer if the spouse staying needs more time to qualify for the refinance. This is one reason to begin planning BEFORE the divorce decree is final or going to mediation to make sure the spouse keeping the home can qualify and confirm to see how long it should take to pay off the
Owelty Lien
.
Warning!
Both parties need to plan and pre-qualify for a refinance if they wish to retain the property. Many times one spouse can not qualify for the mortgage on their own. Without proper planning BEFORE the divorce is filed the result could be devastating for both. Both spouses credit could be ruined because the retaining spouse can not refinance and the equity can not be divided without a sale.
..
Owelty Liens FAQ
Here are some helpful answers to frequently asked questions (FAQs) regarding an Owelty lien:
Q: Can you put this in simple terms?
A:

The owners of the home can use the equity they have in the home to assist in dividing up their property. This action is commonly utilized in divorces or in "buying out" one party's interest in a property while simultaneously removing the existing spouse from the mortgage.
Q: How would an Owelty Lien work?
A

:
Steve and Paula are going through a divorce. Their home is valued at $450,000, and the couple currently owes $350,000, leaving $100,000 in equity. Assuming they are splitting the equity 50/50 ($50,000 each) Paula would need to refinance the mortgage balance of $350,000 plus $50,000 to Steve, making for a total refinance amount of $400,000.
1.

Owelty Lien

allows you up to 95% of the home's value:
$450,000 x 95% = $427,500 (this gives you and extra $27,500).
Steve receives his $50,000 (50% of the equity).
2. Cash-Out Refinance allows you up to 80% of the home's value:
$450,000 x 80% = $360,000.
Steve would ONLY receive $10,000 ($40,000 short).
.
Summary: Only by using the
Owelty Lien can
Steve get his portion of the equity and be removed from the liability of the mortgage leaving Paula as the sole owner of the home.
Q: Can't I just do a "Cash Out" refinance or Texas Home Equity Loan to get the money/equity?
A
:

Three Reasons A Cash-Out Refinance Is NOT Your Best Option
1. A Cash-Out Refinance limits parties to only pull out up to 80% of the value of the property without violating the Texas A6 law under Texas Equity laws. An

Owelty Lien

allows 95% of the value to be refinanced.
​​
2. Further, there are stipulations once a 'Cash-Out Refi' has been done as Texas law allows only one A6 loan on the property at the same time.
3. Finally, the

Owelty Lien

also allows the refinancing spouse to obtain a regular refinance. That is very important because it affords the borrower lower rates and better terms.
.
Q: What is the difference between an Owelty Lien Refinance and a Texas Cashout Refinance?
A

:

The Owelty Refinance is the much

better option than a Texas '

Cashout

' when settling the Real Estate variables during the divorce, and there are a number of reasons why.
Texas State Law says, once a Cashout loan, always a Cashout loan. This means that once you refinance your primary residence and take cash out of it, that mortgage is "flagged" as a Texas Cashout mortgage or the legal term is, Texas a(6). There are a number of reasons why you should prefer that your mortgage not be a Texas a(6) mortgage.
1) All banks, lenders, and investors bump your interest rate a little higher when dealing with the Texas a(6)…this means that if you go to refinance your house a couple years down the road after you have gotten a Texas a(6), even if you are just refinancing to lower your rate/payment and taking no cash from the equity, you still get "hit" with a little higher rate
2) Texas law says that you can not take more than 80% of the equity in your home for cash…this means you are limited to an 80% loan to value on your mortgage. If you bought your home 5 years ago and only put down 5%, you likely do not have equity to the extent you could use a Cashout, because you have to have more than 20% equity to start taking cash out. The Owelty Lien follows regular lending guidelines and you would be able to refinance in an Owelty.
3) The transaction for a Texas a(6) is much more turbulent than an
Owelty Lien
. There are mandatory waiting periods set into the a(6)
statute and special documentation that doesn't typically get viewed and included in other loans that are included in the a(6). When not administered correctly this can postpone the closing…better to use a loan officer with extensive Texas lending history rather than an online or TV commercialized lender where they are licensed in Texas but office in another state.
If you would like to learn more how an

Owelty Lien

might work for you, contact us at

469-556-1185

. Geni Manning and one of our '

Certified Divorce Lending Specialist

' will assist you.
..
OTHER DIVORCE RELATED PAGES: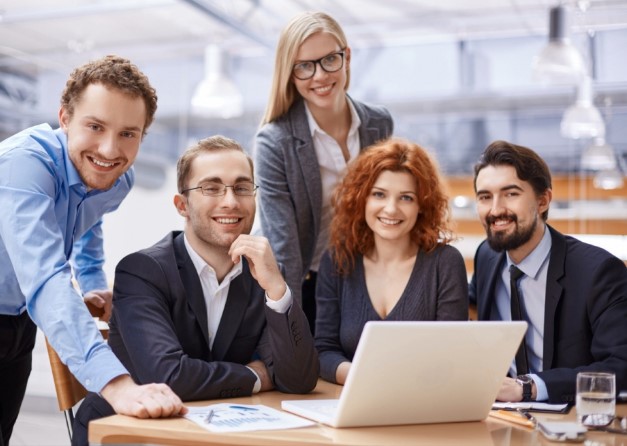 .
Certified Divorce Lending Specialists
Wade Betz
Sr. Loan Officer & VA Loan Specialist
.
Having helped thousands of families with $1B in residential loans makes Wade a leading mortgage originator in the Dallas-Fort Worth area and named one of D Magazine's 2022 Best Mortgage Professionals.
.
He loves helping families build wealth and memories with real estate. Wade has a dual specialty in VA loans where he loves helping our Veterans and assisting divorcing clients where he applies the special training he acquired when obtaining the Certified Divorce Lending Professional designation.
.

​​
​Born and raised in New Orleans, Wade came to Dallas in 1997 and attended Southern Methodist University (Pony Up!), where he earned a bachelor's degree in economics. Wade enjoys spending time with his wife and two growing boys. He is also an avid Louisiana State University football fan. GEAUX Tigers!!!
Gwendolyn Griffin
Loan Officer - Certified Reverse Mortgage Specialist
.
Gwendolyn as gained a reputation as being an "Out-of-the-Box" problem solver especially with divorcing couples as she works with Divorce Attorneys on a daily basis. Her passion for her clients and work ethic is evident in her professionalism, expertise, drive, and knowledge. Whether you are looking for a Conventional, FHA, USDA, VA, Reverse Mortgages, Jumbo, Construction, or Rehab loan, Gwendolyn can guide you to the very best option that fits your personal needs.
.
She shares her expertise on radio and has been a "TOP" producer with over 18 years in the mortgage industry. Gwendolyn has also received numerous awards, acknowledgements, certifications, is a certified real estate trainer, and has been published in lending and real estate industry magazines.
Jim Blythe
Certified Senior Advisor, Loan Officer,
Reverse Mortgage Specialist, Veterans Advocate
.
Jim is a fourth generation Texan and a third generation US Navy Combat Veteran. He grew up in Dallas where his father worked for a real estate developer as CFO. Following three combat tours with the Navy during Vietnam he attended University of Texas graduating with a degree in finance.
.
Jim's career in real estate has spanned 5 decades as a real estate developer, real estate broker, a mortgage loan officer and certified real estate instructor. Today Jim enjoys helping people as a Certified Loan Advisor specializing in helping Seniors and Divorce couples using his experience in finance and Reverse Mortgages. He is a Radio Host and a big advocate for our Veterans.
Angela Deaton
Certified Divorce Lending Professional

.
Angela Deaton is a dedicated Senior Loan Officer who loves helping borrowers reach their goals. Angela has developed a vast knowledge of different loan products and focuses on educating clients about their options and guiding them through the home loan process.
.
Angela expanded her expertise and became a Certified Divorce Lending Professional where she researches guidelines and niches for borrowers going through divorce and the Realtors and attorneys who work with them.



Denise Donoghue
Loan Officer - Certified Mortgage Planner
.
The biggest difference between Denise and other loan officers is she is a Certified Mortgage Planner with a Financial Advisor background. This allows her to prepare and analyze different loan strategies that look at more than just your interest rate and term.
.
Denise actually runs a Total Cost Analysis to review rate, term, insurance, tax benefit, amortization, costs, etc. Then she can determine which loan program will give you the highest net worth in 5-7 years and up to 30 years. She works with over 30+ lenders to help ensure you not only find the best interest rate, but that you have all types of loan products.
.
A mortgage bank offers the widest variety of products, mortgage rates, and start-to-finish control over the entire loan process. Whereas the big-box banks only offer their own products and services. This is why we have chosen Denise to be a part of our preferred lenders.