The COVID pandemic created a dilemma for federal, state and local governments seeking to balance the needs of landlords with the needs of renters who may not have the ability to pay due to the pandemic affecting their jobs…and many landlords with mortgage payments on the rental property as well as a mortgage on their own home creating a issues for both tenants and landlords.
Supreme Court Lifts CDC Extension of Eviction Moratorium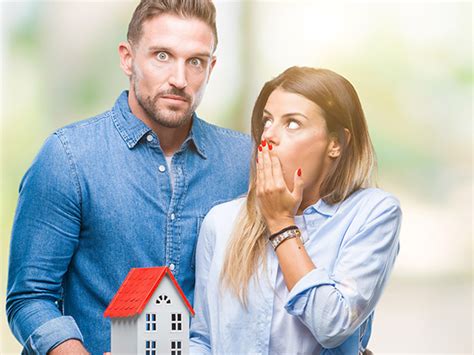 As most of you already know, the eviction moratorium had been extended by the Centers for Disease Control (CDC) on August 3 until October 3, 2021, on the basis that "the evictions of tenants for failure to make rent or housing payments could be detrimental to public health control measures to slow the spread of SARS-CoV-2."
This CDC extension was immediately appealed to the U.S. Supreme Court which ruled August 26, 2021, in favor of appellants that sued to have the ban vacated and lifted. In a split decision the Court stated that the CDC had "exceeded it's statutory authority" and "if a federally imposed eviction moratorium is to continue, Congress must specifically authorize it."
Where Does This Leave Tenants and Landlords?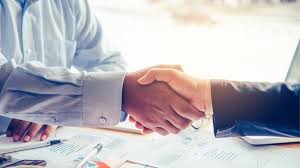 The very first thing for landlords to do is to seek legal counsel, especially if not familiar with the eviction process, as the situation is in a state of chaos with enforcement varying county by county.
Of course, communication between the tenant and the landlord is fundamentally important so both parties can seek a mutual resolution without resorting to the courtroom. An attorney might simply recommend a letter to the tenant stating the total amount of rent payments that are in arrears and open the door to discussion regarding their situation and intentions.
An eviction is not something that occurs quickly and there are specific, mandatory timelines that must be observed as with many legal processes which is also where the guidance of an attorney is important. The time frames in the statutes provide a reasonable opportunity for the parties to work out a settlement, if possible.
Assistance Available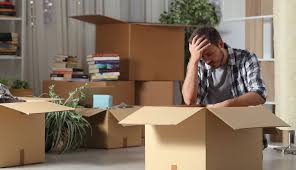 Federal funds have flowed into Texas to help qualified tenants pay their rent. And attorneys from groups around the state have mobilized to represent renters in court.
When the pandemic began, several of the state's big cities created their own rent relief programs, reallocating money and using reserves, said Christina Rosales, Deputy Director at Texas Housers, a nonprofit focused on housing issues. Since then, about $3.5 billion in U.S. Treasury Department funds have been distributed to the state and to dozens of cities and counties to help renters, she said.
The "Texas Rent Relief Program" is distributing more than $1 billion. As of August 25, 2021, it had paid out or was in the process of paying out over $630 million to more than 102,000 households across the state. According to the National Low Income Housing Coalition, Texas is one of the states doing the best at distributing its funds quickly.
Bottom Line
According to the analysts, this latest action by the Supreme Court is not expected to result in a sudden flood of evictions in our area. It is not expected to have much affect on the home sales process either as some have suggested that the market could be flooded with new buyers or that additional inventory would be created in the home sales market due to landlords liquidating their property. Some of these will happen; however, not on a scale that is expected to have any noticeable impact.
The funds to aid tenants should provide relief to most tenants and landlords, so long as the tenants use the funds to pay their rent! Certainly, some evictions will occur but the big wave of evictions that some have predicted is not expected in the DFW Metroplex.
If you are considering buying or selling, my latest book, that you can obtain for FREE, provides a lot of helpful information and advice on the home selling and buying process!

For even more tips and articles about selling or buying a home check out Geni's other Blogs.
Contact Geni directly at 469-556-1185 or
RealEstate@GeniManning.com for a
No Obligation phone consultation!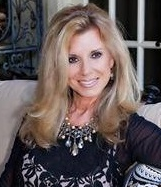 Geni is a native Texan and has spent her life in the Dallas/Fort Worth Metroplex. She has served North Texans for nearly four decades providing expert advice and real solutions to their real estate goals. She is an author, speaker and trainer with an impeccable reputation for integrity and determination. Geni's personal contacts reach across literally thousands of the top brokers and agents throughout the nation, affording her a unique ability to help you with your relocation needs, Geni and her Team know how to SELL, what works and what doesn't! She has a proven track record of selling homes faster and for a higher price than most agents, even in the most difficult markets! You can be assured of the most professional and successful marketing strategy for sellers, and a thorough knowledge of the area for buyers. Geni's credentials include earning 12 highly recognized designations and 100s of Five Star Reviews, which is why Geni is known as a Master of Residential Real Estate.
This article is under Copyright © August 2021 Geni Manning, Geni Manning Real Estate Group, Frisco Stars, Frisco, TX.
Mobile App
Our KW Mobile App connects you to the MLS and allows a buyer to search and sort homes by price, location and much, much more. Once a property is found simply save it properties and the app will notify me of your choices. This allows me to place your home on the list and follow up with you and the listing agent.
Check out this amazing mobile app right here with the QR code below or if you are viewing via an iPhone simply click this link to download the app:
Be sure to set up your profile by going to the icon in the bottom right of the screen and create your account. We're in business!