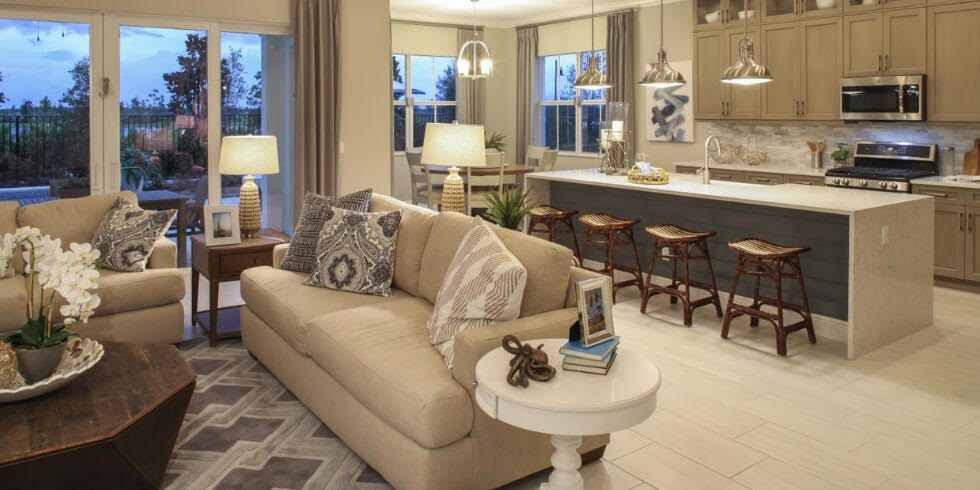 Staging can often be the difference between a home selling quickly or sitting on the market for months on end. However, most first-time sellers have no idea where to begin when preparing their home for that first open house. As you get ready to sell, consider the following interior design advice for effectively staging a home.
De-Personalize the Space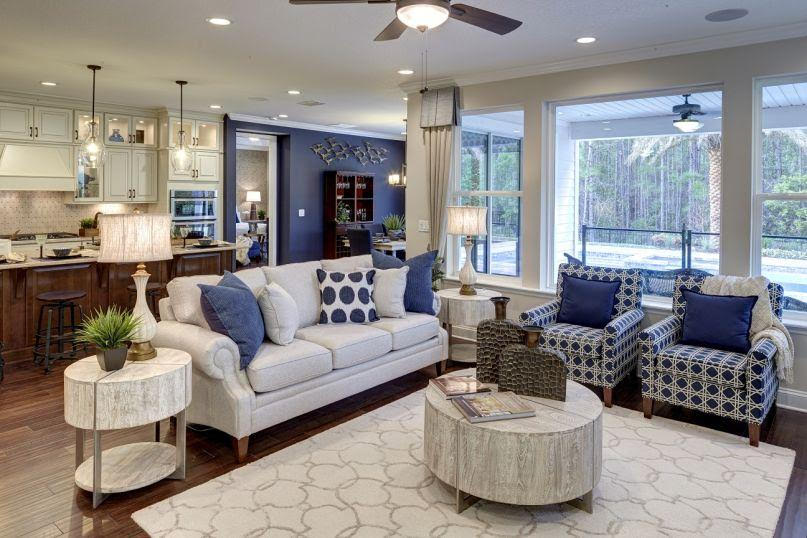 It may be awkward living in a house that does not have any personal touches, but the reality is that prospective buyers will be much more interested in a house that they can visualize as their own. This means that any reminders that the house still belongs to you will create an obstacle in this all-important visualization process.
Some effective ways to de-personal your home for staging include:
Storing any awkward or tacky furniture that has been kept for its sentimental value

Painting over any gaudy walls and looking into the removal of outdated wallpaper

Making sure that no clothes are left on furniture or that cookware is left on the counters

Taking down any polarizing art or photos, such as those containing highly political or religious messages or images
Clutter Eats Equity!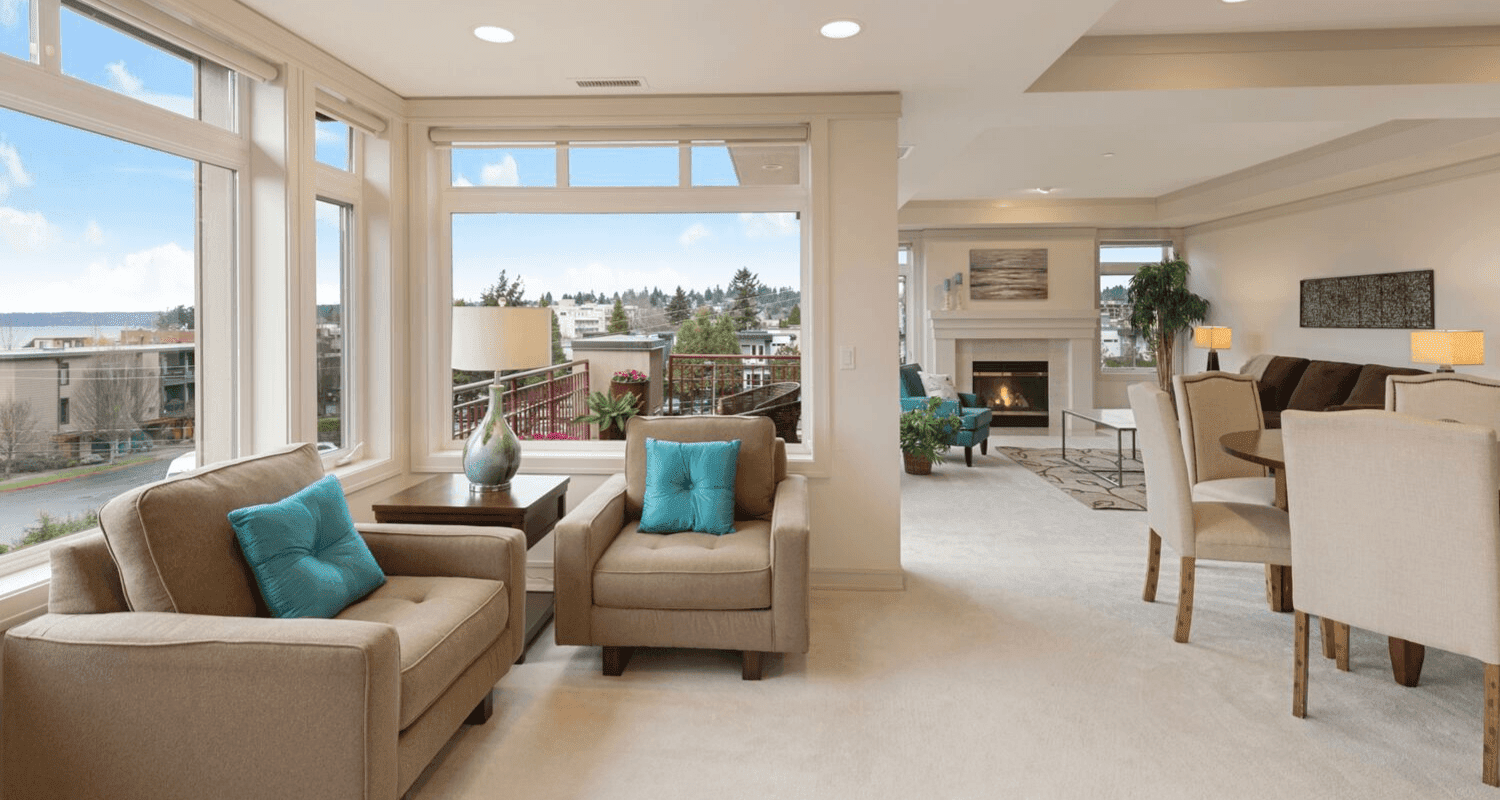 Stuff takes up space, and space sells. So get rid of the clutter and let the home's dimensions shine to their fullest. Recycle or donate old magazines, stacks of newspapers, or anything else you do not plan on taking with you when you move. If you are the type of person who manages to accumulate a lot of stuff, consider renting a storage unit to open up the house during staging. Avoid stuffing everything in the garage, as a spacious and functional garage can be a selling point in its own right.
If you want some additional tricks on how to make the home feel more spacious, even after removing the clutter, the following ideas can usually help:
Let as much natural light as possible into the house. Open up the windows, raise the blinds, and hang curtains to the ceiling.

Add an accent wall by exploring textured shiplap wall ideas. By drawing people's attention to a focal point when entering a room, the cozy confines in which they are surrounded can often go unobserved.

Use light colors for the walls and furniture, with a piece of statement art to capture attention.
Renovate Unsightly Aspects
Very simply, if there are aspects of the house that are damaged or degraded, it will likely cause a snag in the selling process. Buyers will be reluctant to purchase a house that comes with a ready-made to-do list.
While renovation projects are more costly than other staging tips, they can be the difference in your house selling or sitting on the market. And while some may be reluctant to perform a remodeling project they will never get to enjoy, Remodeling Magazine lists the top interior projects, in terms of ROI, that homeowners can perform in 2021:
Replace the windows – this project returns a national average return of 68.6% from a $19,385 installation cost for new vinyl windows. However, new windows can improve a home's insulation and allow for the free flow of natural light–both characteristics contemporary buyers value greatly.

New steel entry door – this project costs only $2,082 and returns 65% of project costs. That 35% you will not recoup in higher resale price amounts to $729 to ensure a "wow" factor as people enter the house. Seems like a good investment.

Perform a minor kitchen remodel – the most expensive of the highest-yielding projects, a minor kitchen renovation will cost an average of $26,214 and return an estimated 72.2% of costs. Simple ideas for the kitchen include replacing stained counters with nonporous quartz surfaces and pulling outdated tile in favor of rustic engineered wood flooring.
Interior Design for Home Staging
Effective staging is an important factor in ensuring that a listed property sells in a timely fashion. By considering the interior design advice listed above, you can take steps to most effectively stage your house for sale.
Bottom Line
The market is HOT right now and inventory of homes is low making home prices rise almost weekly. Most of my recent listings have sold with multiple offers, so if you are in the market to sell your home and move up now is a great time to investigate your options!

Call me NOW and let me help you get pre-Approved at the best rates and less stringent qualification criteria than we will likely see for some time to come so we can help you move into the home of your dreams now, so you don't miss this opportunity in the market before inflation picks up.
For even more ideas on how to prepare a home to sell quickly and for more than the listing price check out Geni Manning's newest book titled Selling Secrets You Can't Afford To Miss. Chapter 6, "Putting on the Ritz – Home Staging" is full of amazing ideas and suggestions. The book is a must read if you are thinking of selling your home!

Selling Secrets You Can't Afford To Miss
For more tips and articles about selling or buying a home subscribe to Geni's YouTube Channel at:
Geni Manning Real Estate Group – YouTube Channel.
Contact Geni at 469-556- 1185 or
RealEstate@GeniManning.com for a
No Obligation phone consultation!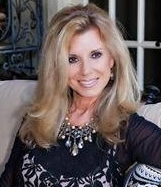 Geni is a native Texan and has spent her life in the Dallas/Fort Worth Metroplex. She has served North Texans for nearly four decades providing expert advice and real solutions to their real estate goals. She is an author, speaker and trainer with an impeccable reputation for integrity and determination. Geni's personal contacts reach across literally thousands of the top brokers and agents throughout the nation, affording her a unique ability to help you with your relocation needs, Geni and her Team know how to SELL, what works and what doesn't! She has a proven track record of selling homes faster and for a higher price than most agents, even in the most difficult markets! You can be assured of the most professional and successful marketing strategy for sellers, and a thorough knowledge of the area for buyers. Geni's credentials include earning 10 highly recognized designations and 100s of Five Star Reviews, which is why Geni is known as a Master of Residential Real Estate.
This article is under Copyright © May 2021 Geni Manning, Geni Manning Real Estate Group, Frisco Stars, Frisco, TX.