One often overlooked area when upgrading a home to increase the property value is the outdoor area. Certainly, a new roof, a fresh coat of paint and a new front door all add to the value but do not neglect the rest of the property – both the curb appeal and the 'livability' are important.
If you have a backyard, garden, or outdoor area that is untouched, there are upgrades that can help boost your property's value and make your outdoor living experience better and more enjoyable than ever. Following are some items that bring the good Return-On-Investment (ROI) in both quality of living but also the market value of your home.
Add Outdoor Living Space
Living space is important in any home, and it is even better if you can utilize your outdoor areas. One way is to create living spaces using a pergola or a raised deck if you have the room to define separate areas such as a conversation area around a fire pit.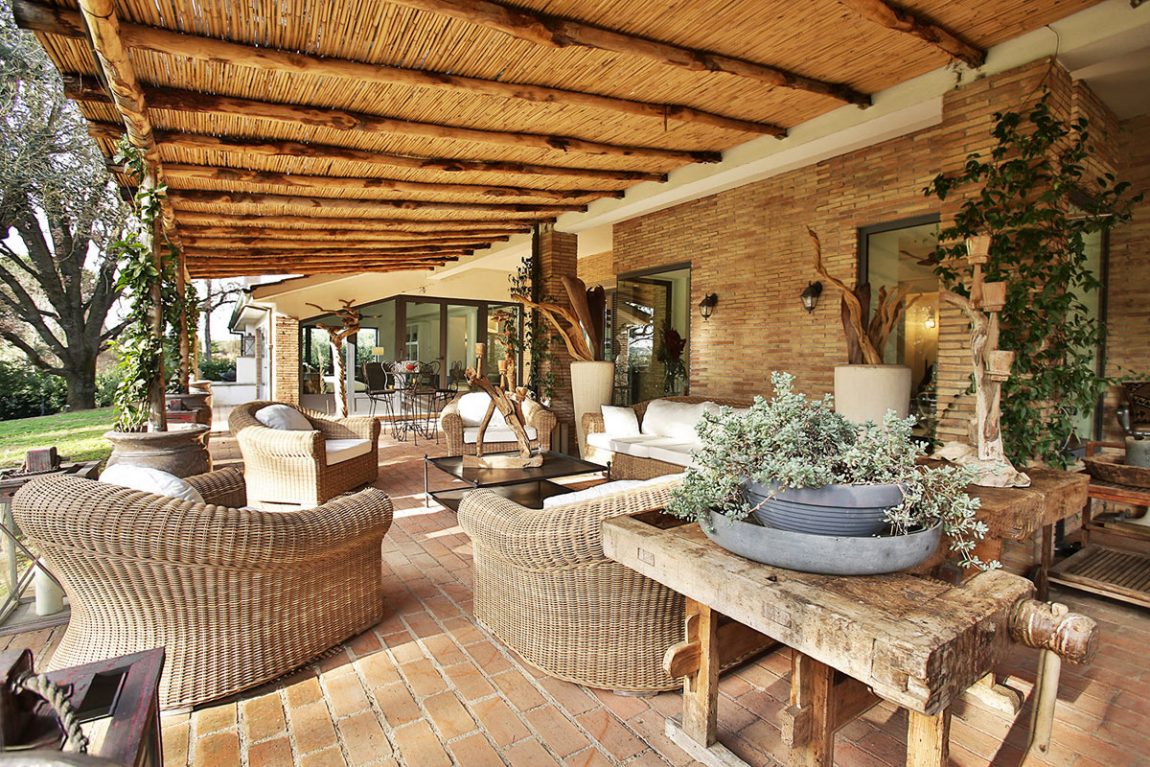 You can also enhance your patio and create a separate living space with some potted plants and furniture arrangement – it does not have to be fancy or difficult. These simple additions will not only increase the amount of usable space on your property but help add value to your home because they are a popular upgrade for homeowners across North America.
If you have the space and extra budget, consider adding an outdoor kitchen as well. Outdoor kitchens are becoming more and more popular, especially with buyers who like to entertain. Utilizing your property's outdoor space to add additional living and dining space not only make your home more livable and marketable, but you will also boost the value of your home when it comes time to sell.
Upgraded Fence
Security in and around your property is important, and a fence defines your property boundary and helps secure your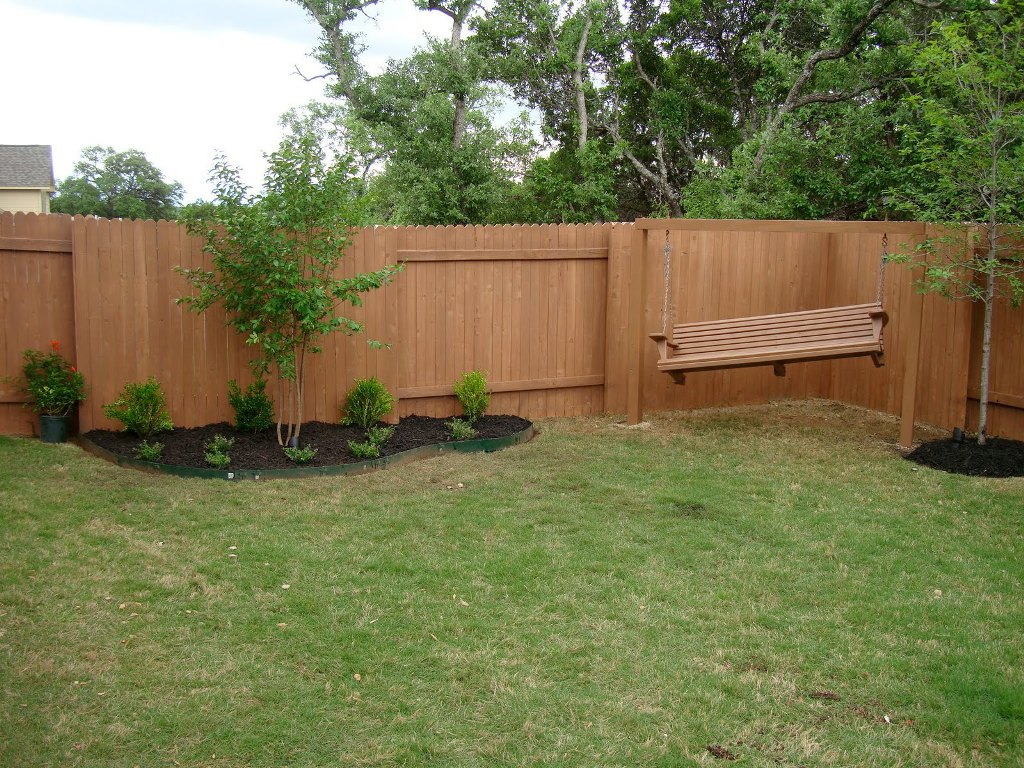 yard from casual intrusion. If your property is lacking a fence, or your current fence needs of some major TLC, consider a fence upgrade.
Fences certainly have a utility value but they can also add a stylish design element to your yard. The initial investment in a fence can be a lot, especially if you have a big yard, but a good quality fence will last for many years, and if you choose to sell your home in the future, buyers look highly on a property with a good fence.
In-Ground Sprinkler System
Watering your yard and plants can get burdensome, especially if you have a large property or need to do it more than once a day. While there are plenty of lawn sprinkler options online and at your local hardware store, an in-ground irrigation system not only helps make your life easier, it can also help boost your home's value as well as protect your investment in your lawn and plantings.

Irrigation technology has evolved over the years to allow for smart systems that determine whether to water or not based on rainfall as well as also allow for different watering times and patterns for lawn versus plants and shrubs – all of which can help you save money over time. While an in-ground sprinkler system is an investment, you will not only save time, but you will also definitely see a return when you sell.
Landscape Refresh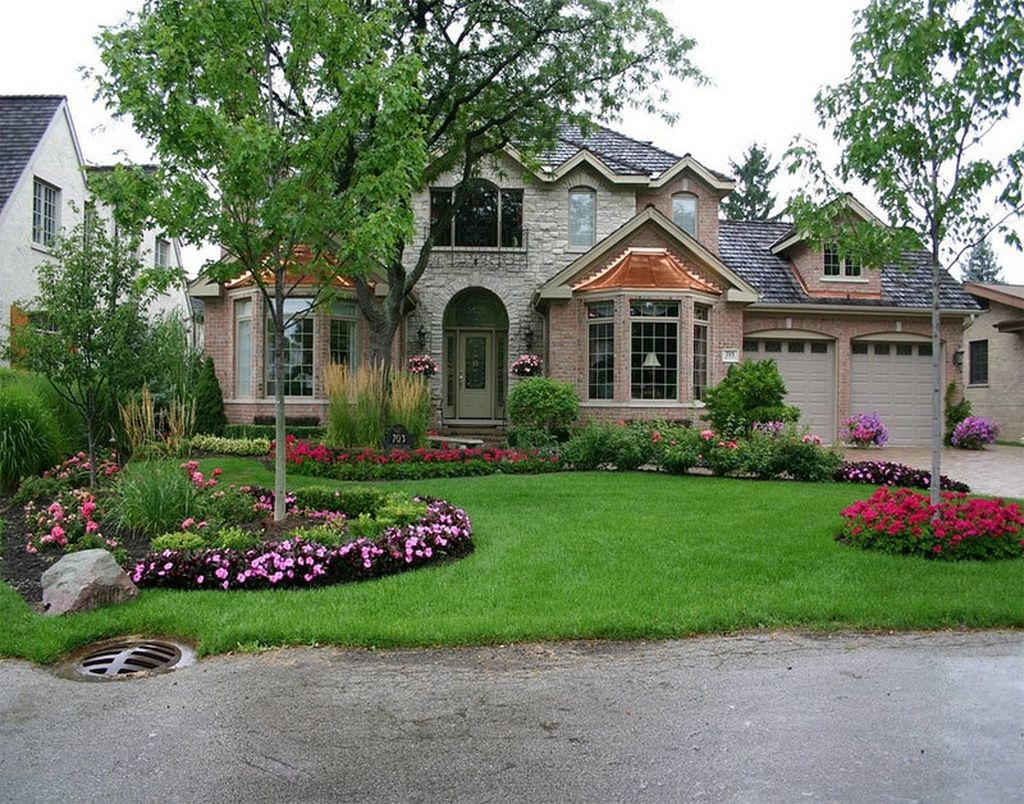 Just like inside your home, your yard and outdoor areas can become outdated and in need of a refresh, especially following a harsh winter. Landscape updates not only help improve your home's value, but they also look great and are a big factor in enhancing the curb appeal. You do not have to go all out – pulling weeds and other unwanted or dead shrubs; adding trees, plants and mulch; or replacing worn out/dead grass with new seed or sod can help revitalize a sad yard and make it much more appealing to potential buyers. And even if you do not plan on selling, you will be able to enjoy your new yard throughout the year.
Outdoor Lighting
Proper lighting will add an amazing depth and rich look to a home and yard. There is a ton of untapped potential for boosting your home's value and charm by illuminating key features of your home and property.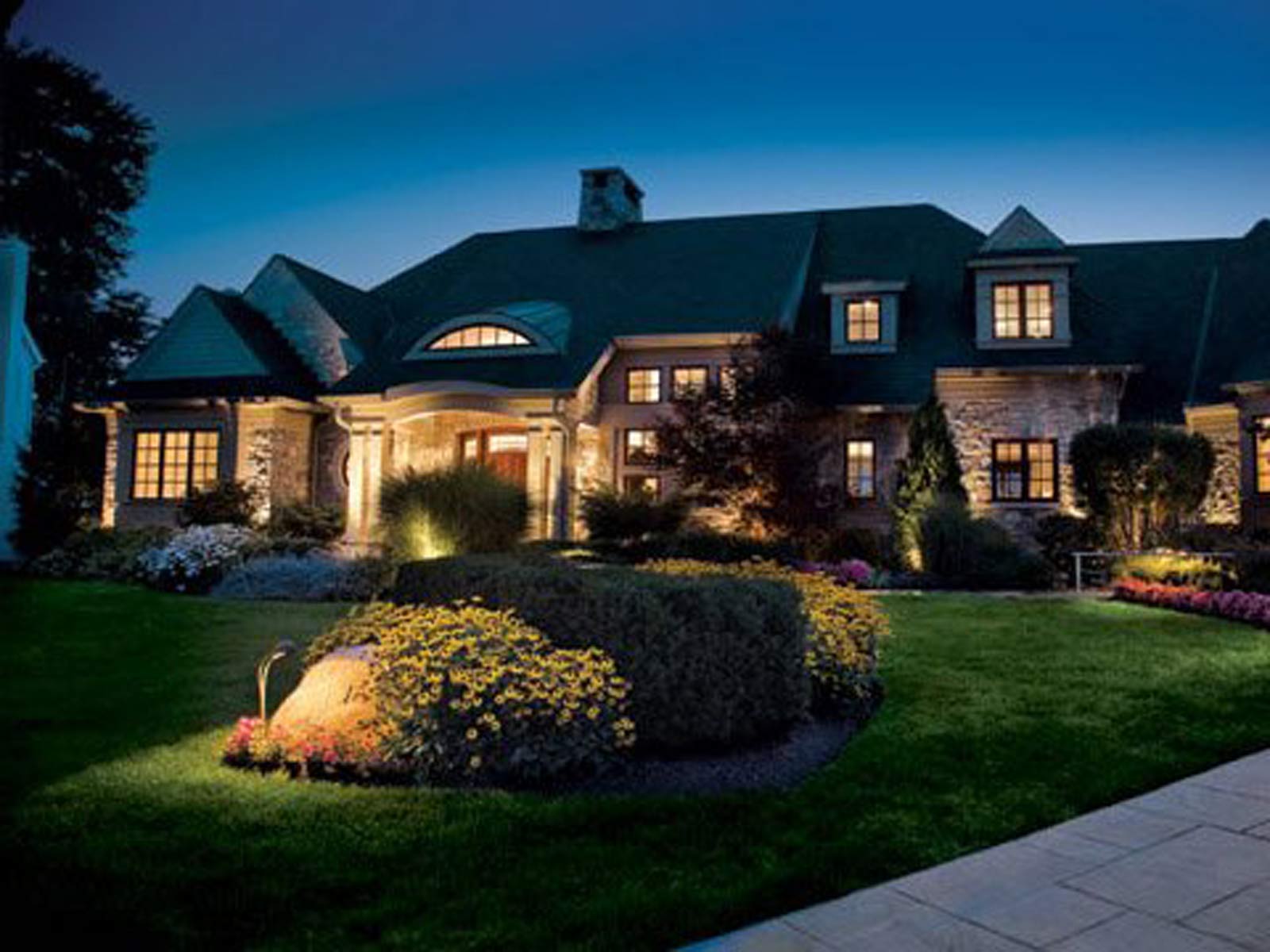 Additionally, lighting not only helps to enhance safety and security, but it can will also add a luxury appeal to your yard that other homes may be lacking. Well placed exterior lighting can provide a strong differentiating factor for your home over other homes in your neighborhood.
Whether you upgrade your current exterior lighting, install landscape lighting or in-ground light fixtures, or even add simply add solar lights along your home's pathways, you will help boost your home's value and make your home more appealing to future buyers.
Bottom Line
Adding value to your home may seem like a daunting task, but it's not, especially with the variety of solar powered lighting available. If you have an outdoor area, utilize it – you are paying for it whether you use it or not! Many homeowners overlook the potential of their outdoor spaces when simple upgrades can add solid value to the property. If you need help, a landscape architect or designer can help your home's exterior achieve greatness starting with a minor investment.
The market is HOT right now and inventory of homes is low making home prices rise almost weekly. Most of my recent listings have sold with multiple offers, so if you are in the market to sell your home and move up now is a great time to investigate your options!
Call me NOW and let me help you get pre-Approved at the best rates and less stringent qualification criteria than we will likely see for some time to come so we can help you move into the home of your dreams now, so you don't miss this opportunity in the market before inflation picks up.
Check out Geni's new book available at: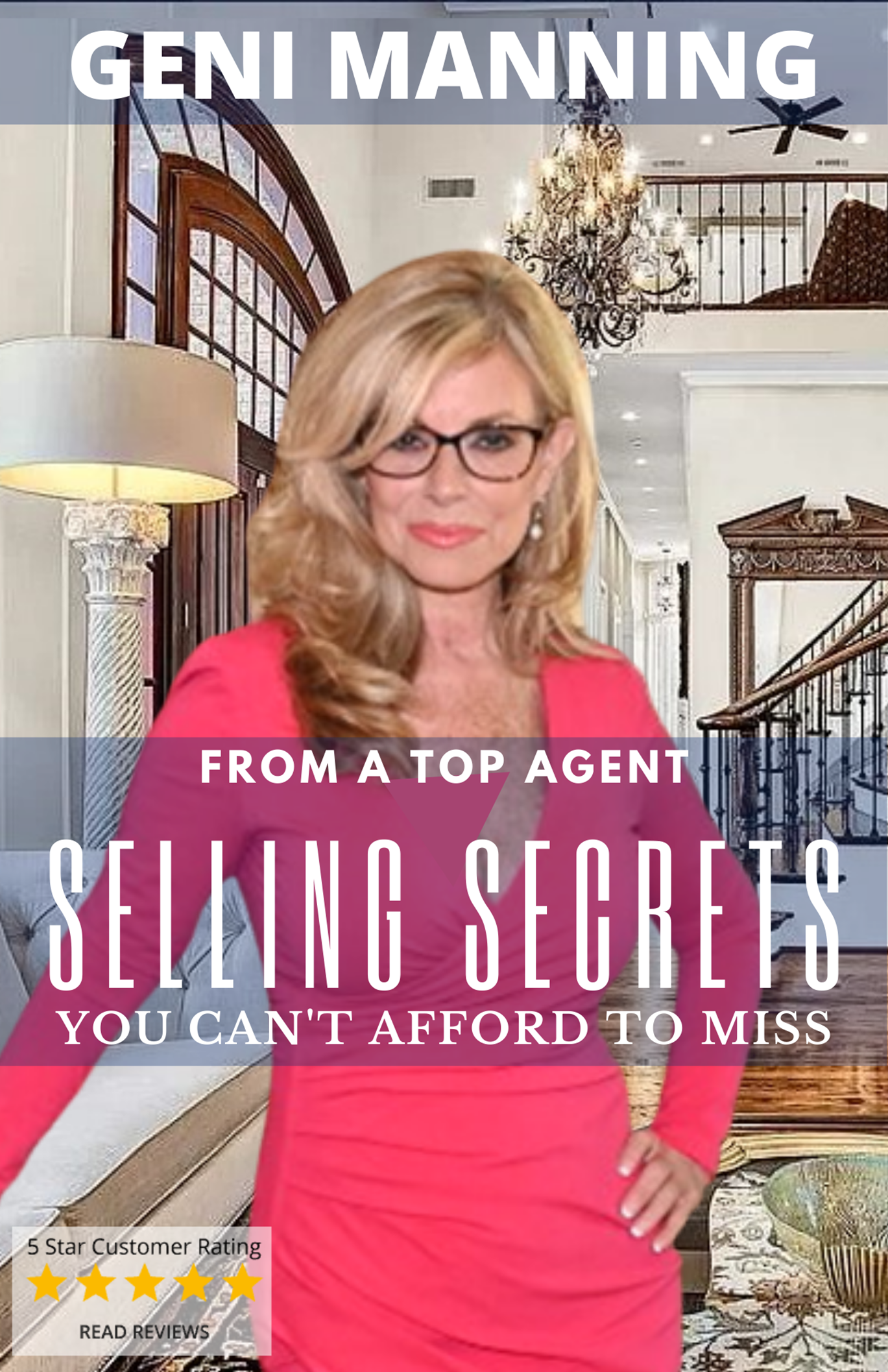 "Selling Secrets — You Can't Afford To Miss"
and for more tips and articles about selling or buying a home subscribe to Geni's YouTube Channel at:
Geni Manning Real Estate Group – YouTube Channel.
Contact Geni at 469-556- 1185 or
RealEstate@GeniManning.com for a
No Obligation phone consultation!

Geni is a native Texan and has spent her life in the Dallas/Fort Worth Metroplex. She has served North Texans for nearly four decades providing expert advice and real solutions to their real estate goals. She is an author, speaker and trainer with an impeccable reputation for integrity and determination. Geni's personal contacts reach across literally thousands of the top brokers and agents throughout the nation, affording her a unique ability to help you with your relocation needs, Geni and her Team know how to SELL, what works and what doesn't! She has a proven track record of selling homes faster and for a higher price than most agents, even in the most difficult markets! You can be assured of the most professional and successful marketing strategy for sellers, and a thorough knowledge of the area for buyers. Geni's credentials include earning 10 highly recognized designations and 100s of Five Star Reviews, which is why Geni is known as a Master of Residential Real Estate.
This article is under Copyright © May 2021 Geni Manning, Geni Manning Real Estate Group, Frisco Stars, Frisco, TX.