Spring is here and it's time to start planning to revive our lawn and landscape. Let's face it – this was a brutal winter here in Texas but it's been a long, cold winter across the U.S., but fortunately brighter and warmer days will soon arrive. If you're the type of person who likes to be prepared, it's a good time gather your gear and address your lawn, planting beds, lawn equipment and tools for the coming season. Here are some tips to help you get started in the right direction:
Start from the ground up
Take a tip from successful farmers and ranchers and test your soil with a kit you can get for a few dollars from your local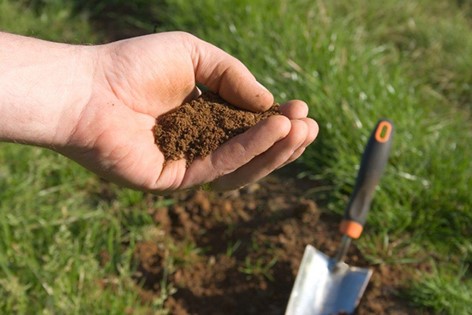 home and garden supply or home improvement store. You can make your home the pride of the neighborhood by feeding your grass, flowers and plants around your house what they need to grow and be healthy, which also makes them more disease resistant. Soil test kits are designed to determine levels of PH, nitrogen, potassium, phosphorous, and other micro / macronutrients in your soil. An accurate test will tell you need to add to your soil for optimum growing. Keep in mind that different plants prefer different ratios of nutrients and levels of acidity so if you're unsure what to use simply consult your local lawn and garden experts or look online.

Now that you've conditioned your soil with fertilizer and other needed nutrients it's time to run your sprinkler / irrigation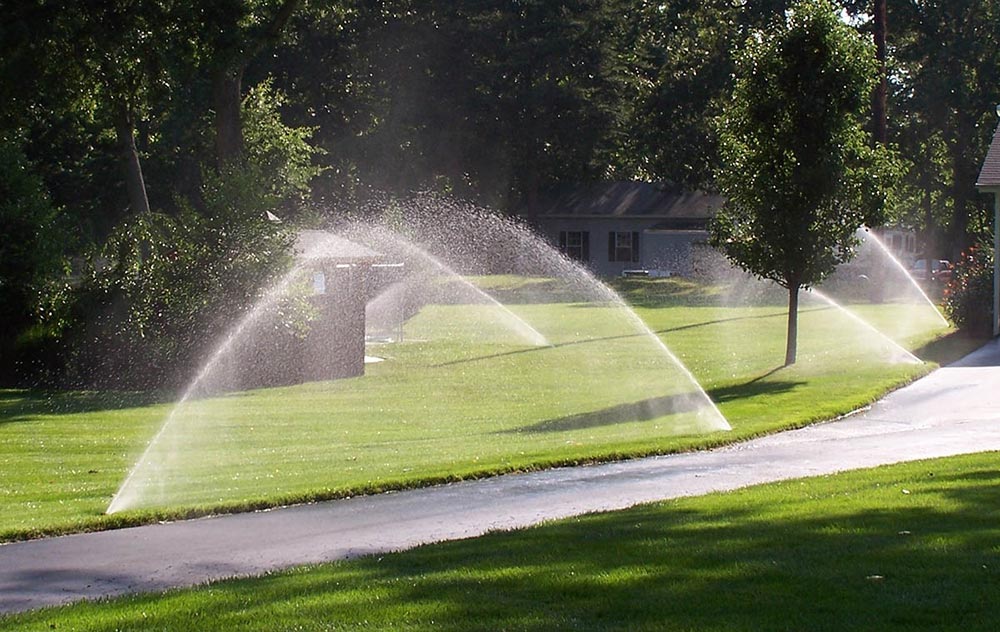 system and look for problems like sprinkler heads that are not working, excessive leaking and not oriented correctly. Check connections and filters on irrigation systems. Replace the rubber washers on your hoses, sprinklers, and nozzles – you'll avoid problems, and they cost pennies. HINT: you may want to start making a list of what you'll need at the home improvement store.
Walk down your fencing, gates, and other wood features. Replace warped or rotting pieces fencing and posts. Adjust gates as needed to hang properly and close securely. Repaint/restain where needed.

Get your equipment ready
Tune up your lawnmower. You don't have to be a small engine mechanic to do the simple things. If you didn't already do it in the fall, drain your lawnmower of old fuel. Add fresh fuel,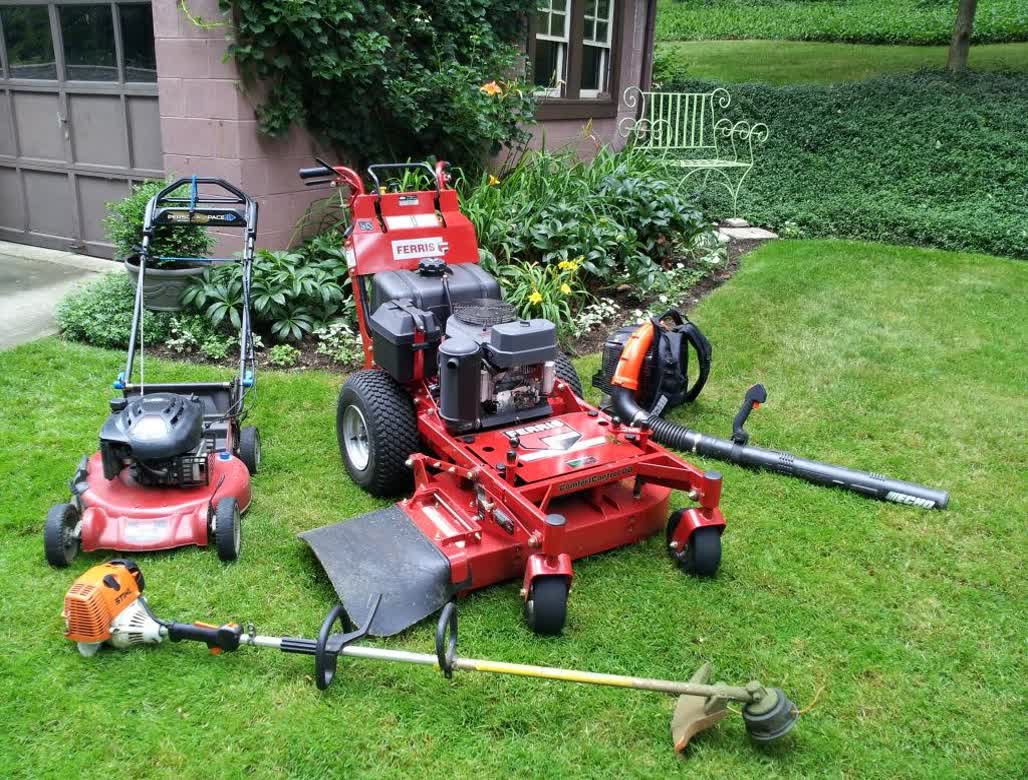 replace the spark plug, clean/replace the air filter, change the oil, and sharpen the blades. It's wise to put your lawnmower up in the fall by using the recommended quantity of fuel stabilizer (you can get a your local home improvement store) in the fuel tank. Follow directions on the bottle and it will help prevent the gasoline turning into "varnish" in your carburetor. to sharpen the blade you can purchase a hand held blade sharpener at your home improvement store, but CAUTION – disconnect the spark plug wire and make sure it is away from the spark plug to avoid the engine starting accidently and causing a catastrophe!

Don't ignore the supporting cast either. Service your leaf blower and trimmer according to the manufacturer's guidelines. Stock up on trimmer line. If your blower and trimmer are gasoline powered follow the same advice as above for your lawn mower.

Your gardening tools are waiting their turn
Its important to disinfect tools that will touch vegetation to prevent the spread of bacteria, fungi, and soil pathogens. Lawnmower blades, shovels, trowels, rakes, and pruners should be saturated and kept wet for 30 minutes with a solution of 10% bleach and 90% water. You can spray it on or wipe them down but keep them wet so the solution will fully disinfect.
Hand tools need attention too. Dress the edges on your pruners, clippers, and digging tools with a few swipes of a hand-held flat mill file. Lubricate any hand tools, like shears and pruners, that have moving metal parts. Lightly coat the metal with mineral or a penetrating oil to help prevent rust. Take sandpaper to any rough patches or areas that have splinters on wooden handles to smooth it out and then apply a coat of linseed oil to seal the wood and prevent shrinking.

Don't forget your pots and planters
Before you put clean soil and new plants in your pots and planters you should thoroughly clean them to remove mold, fungi, and tiny pests that can wreak havoc in your new plantings. Use a good stiff brush and mild dish soap to clean, thoroughly rinse and let dry.

Finally your lawn and patio furniture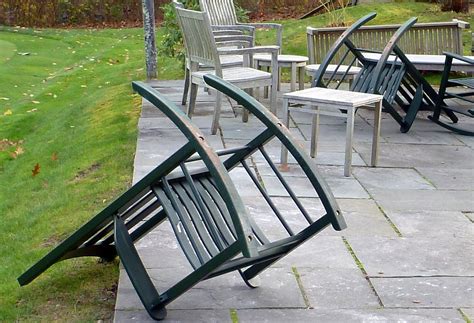 You probably pulled your lawn and patio furniture in for the winter or at least stacked it up with a good canvas cover to protect it, but now it's time to give it a good inspection. Check wood parts for splintering, joints for separation (re-glue where necessary) and bolts for tightness (lubricate with a good penetrating oil). Check for insects and other pests that may have made a winter home in some nook or cranny. Check for rot or other damage and make sure everything is secure. Sand and repaint or restain these parts, if necessary. Inspect cushions and covers for wear, rips and punctures. Plastic cushions should be scrubbed with a light solution of dish detergent and a couple of tablespoons of chlorine bleach and then rinse and allowed to dry in the sun. Cloth cushions should also be inspected and then cleaned according to the manufacturer's recommendation.

Don't be deterred if these tasks seem to be over-the-top. Realistically, some may require you to hire someone to do for you, such as the fencing. However, doing as much of these as you can while the weather is mild will yield dividends in giving you fewer problems and more time to relax during the warmer days ahead.
Watch for Geni's new book available in early April titled "Selling Secrets You Can't Afford to Miss!" and for more tips and articles about selling or buying a home subscribe to Geni's YouTube Channel at
The Geni Manning Real Estate Group
Contact Geni at 469-556- 1185 or
RealEstate@GeniManning.com for a
No Obligation phone consultation!

Geni is a native Texan and has spent her life in the Dallas/Fort Worth Metroplex. She has served North Texans for nearly four decades providing expert advice and real solutions to their real estate goals. She is an author, speaker and trainer with an impeccable reputation for integrity and determination. Geni's personal contacts reach across literally thousands of the top brokers and agents throughout the nation, affording her a unique ability to help you with your relocation needs, Geni and her Team know how to SELL, what works and what doesn't! She has a proven track record of selling homes faster and for a higher price than most agents, even in the most difficult markets! You can be assured of the most professional and successful marketing strategy for sellers, and a thorough knowledge of the area for buyers. Geni's credentials include earning 10 highly recognized designations and 100s of Five Star Reviews, which is why Geni is known as a Master of Residential Real Estate.
This article is under Copyright © March 2021 Geni Manning, Geni Manning Real Estate Group, Frisco Stars, Frisco, TX.