When the pandemic hit in March of 2020 many homeowners reconsidered selling their homes due to the health crisis and concerns over their safety with people coming in and out plus their search for their new home. This year, though, many homeowners are regaining confidence about selling their homes and buying a new home.

What do the experts have to say?
Fannie Mae's latest Home Purchase Sentiment Index (HPSI) shows that 57% of consumers believe now is a good time to sell. Doug Duncan, Vice President and Chief Economist at Fannie Mae, explains it like this:

"Overall, the [HSPI] index's monthly increase was driven largely by a substantial jump in the share of consumers reporting that it's a good time to sell a home, with many citing favorable mortgage rates, high home prices, and low housing inventory as their primary rationale."
According to Geni Manning, CEO of Geni Manning Real Estate Group, Frisco, Texas, "typically, spring is one of our busiest seasons in the Dallas/Fort Worth Metroplex (D/FW Metroplex) housing market – the time when many homeowners decide to list their houses so that they can move while school is out or other family reasons." Even though the concerns about the pandemic are still very much on our minds, experts are optimistic that positive consumer sentiment will lead to more homeowners making moves this year. Doug Duncan, of Fannie Mae continues to say: "We will pay close attention to see if this newfound optimism develops into a trend."
What does this mean if you have been thinking of selling your house?
According to Geni Manning, "the facts are that our inventory of available homes in the D/FW Metroplex continues to drop month by month causing prices to rise which is encouraging homeowners to think more positively about selling."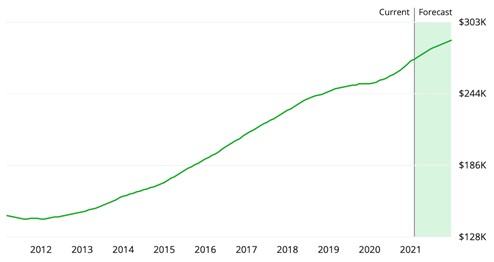 According to The National Association of Realtors® (NAR) states: "Total housing inventory at the end of January amounted to 1.04 million units, down 1.9% from December and down 25.7% from one year ago (1.40 million)." With fewer homes available to buy, it is more likely that the price of your home will continue to rise as buyer's continue their search for a home in an increasingly competitive market. According to MetroDepth, "the median home value for the Dallas-Fort Worth metro area rose to around $271,000 as of February 2021. That was an increase of 7.4% from the same month a year earlier."
Today's strong buyer activity is creating upward pressure on home prices and more multiple-offer scenarios. According to the Realtors Confidence Index Survey from NAR, the average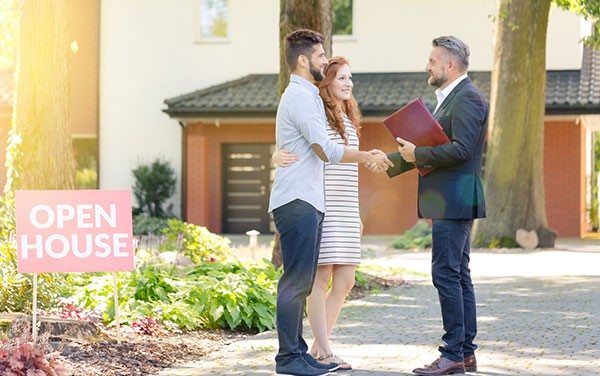 home for sale is receiving 3.7 offers today, up from 2.3 offers just one year ago. This makes selling even more enticing and the likelihood that by using a qualified and experience Realtor like Geni Manning Real Estate Group a seller will receive an offer at, or above, the listing price.

In this strong sellers' market, the seller has a huge advantage in the process. And here's another win – you can also use your equity toward a down payment on a new home when you move.
Wondering where you will go if you try to move while it's so challenging to find a home to buy? Well, in many areas, there are more homes available at the higher end of the market, so finding a move-up home may be less of an issue if you're ready to search for your dream home this spring.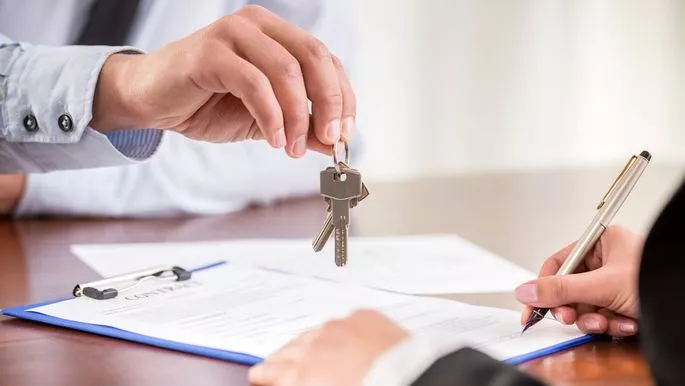 Bottom Line
If you hit pause about selling your home last year, you might want to reconsider selling and moving up. With interest rates still hovering at or below 3% your money will go farther, and that home of your dreams may be more within your reach than you thought!
If you're interested in the value of your home and the opportunities that are out there to make that move up to a better home in a nicer area call Geni Manning today!
Watch for Geni's new book available in early April titled "Selling Secrets You Can't Afford to Miss!"
Contact Geni at 469-556- 1185 or RealEstate@GeniManning.com for a No Obligation phone consultation!

Geni is a native Texan and has spent her life in the Dallas/Fort Worth Metroplex as a professional real estate agent. Her reputation is impeccable, and she has personal contacts across literally thousands of brokers and agents throughout the area. Geni and her Team know how to SELL, what works and what does not! She has a proven track record of selling homes faster and for a higher price than most agents, even in the very difficult markets! With Geni and her Team on your side you can be assured of the most professional and successful marketing strategy. Geni's credentials include 100s of Five Star Reviews, knowledge, and decades of experience that have earned her the title of Master of Residential Real Estate
This article is under Copyright © February 2021 Geni Manning, Geni Manning Real Estate Group, Frisco Stars, Frisco, TX.