In our last blog we provided detail on personal credit, where and how credit scores are obtained, who provides them and what the various three (3) digit credit scores mean. The bottom line is that your credit score, or credit worthiness, has as much to do with your ability to obtain a mortgage loan as your income!
Credit is good, now let's look at loans
The brief primer on credit in our previous blog should have a provided you with a better understanding of how a credit score factors into a lender's decision to issue a loan to buy a home.
With this behind us we can now turn our attention to the loan side and look at some types of mortgage loans generally available to borrowers, each one with its own qualifications.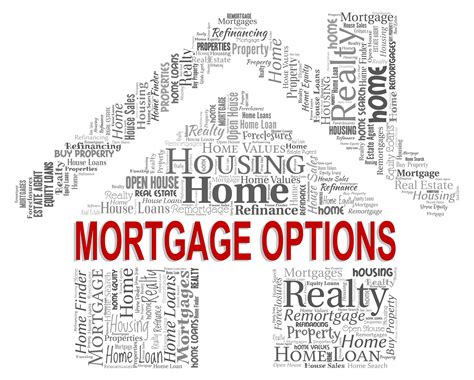 Mortgage lenders typically offer their own "packages" within these types of loans that have can have special qualification requirements, down payment minimums, or interest rate buy down provisions.
These packages may also offer other enticements such as no pre-payment penalty – important if you don't plan on staying in your home for more than five (5) years, for instance. This makes "shopping for a mortgage" as important as "shopping for a home."
One item that sneaks up on many home buyers when they get the "closing docs" or HUD Statement is the requirement for Private Mortgage Insurance (PMI). This why we always have an estimated closing statement before an offer is made on a home and the contract is always contingent on obtaining "suitable financing" among other contingencies.
PMI is an insurance policy that protects the lender against the borrower's default; typically found on a conventional loan funded by private investors, non-government backed. PMI is usually between 0.19% and 1.86% of your mortgage balance. This may not seem like much but it adds up over a 30-year term. Some lenders policies require that you also pay an upfront premium on closing, too. But how much you will pay in PMI will depend on the type of mortgage you choose, how much you put down, and — with some loans — your credit score.
Here are a few types of home loans and their typical required credit scores:
Conventional loans: min 620 – A conventional home loan is just that, it is the typical home mortgage loan offered by banks and lenders all across the nation. Unlike other home loans the conventional home loan is not guaranteed by the federal government; however, Government Sponsored Enterprises* (GSE's) like Fannie Mae and Freddie Mac have established basic guidelines for prospective homeowners to meet. *A GSE, is a quasi-governmental entity established to enhance the flow of credit to specific sectors of the American economy.
If you've maintained good financial habits over the years and can show your lender a credit score of at least 620, then this type of mortgage might be for you.
Achieving a higher credit score—something that falls into the Very Good or Exceptional range—generally enables you to make a lower down payment and get the most attractive rates. In fact, many mortgage borrowers today far exceed the minimum credit scores required to buy a house.
According to a report by The Ascent, as of September 2020, the average credit score for individuals buying a home with a conventional loan was 759.
VA loans: min 620-640 – If your credit score is in the Fair range, you will likely have to choose something other than a conventional mortgage. One option is a VA loan if you are a veteran or a qualified service member (or a spouse of one). The VA loan program is something you might want to explore to finance your home purchase. While there is no specific minimum score required, most lenders are glad to work with you if you furnish a credit score in the 620-640 range or above. Since these lenders are protected from defaults on payments, they more able to accept lower credit scores and offer lower mortgage rates because their risk is largely protected.
USDA loans: min 620-640 – For those that do not qualify for a VA loan and are looking to purchase a home in "qualified rural area," a USDA loan can be an good option. Like the VA and FHA loan programs, these are government-backed loans, and can offer prospective homeowners reasonable interest rates with no to low down payments. Most lenders who offer USDA loans will accept credit scores from borrowers in the 620-640 range.
Additional qualification criteria typically includes having an income that is at or below 115% of the median income in your area as well as meet certain debt-to-income ratio requirements. While not a fixed requirement, in general, lenders like to see a borrower's total mortgage cost (principal, taxes, PMI, fees and homeowner's insurance) at or below 29% of gross monthly income.
FHA loans: min 580 – Federal Housing Administration Loans, or FHA loans, offer homeowners with credit scores on the poor side an opportunity to purchase a home with down payments as low as 3.5% and credit scores as low as 580. Because these are government backed, lenders can offer FHA loans knowing there is very little downside risk to them as long as homeowners meet the minimum guidelines.
A good credit score can affect mortgage interest rates
A good credit score isn't just about loan qualification; it's also considered a prominent factor in securing low mortgage rates. Loans are typically structured as either 15- or 30-year loans and further as fixed or adjustable rate. For fixed-rate loans, a good credit score can really make a difference in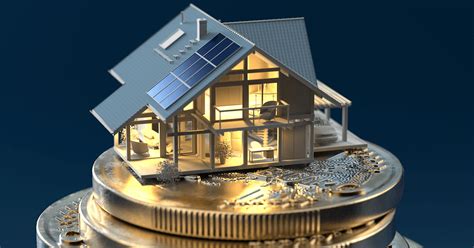 the interest rate offered to the borrower. While it may not seem like a huge difference when a loan officer offers you a 2.75% vs a 3.0% mortgage rate, over the long haul—especially for 30-year loans—this distinction can add up to thousands of dollars in savings.
The decision on the rate you're offered is decided by the lender, but a good credit score in combination with assets, income and down payment goes a long way in demonstrating your creditworthiness. Rates above 700 are helpful, and if you score in the "Exceptional" range (above 800) you'll certainly be in a strong position to ask for a mortgage rate reduction and depending on the loan and lender other possible concessions as well – remember, when in doubt ask and negotiate. You'd be surprised at what flexibility a lender has.
In conclusion
It's important to remember that different mortgages require different minimum credit scores and finding out which ones you're eligible for is part of the important first step in your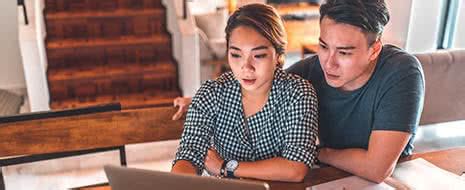 journey toward homeownership. The other part of this first step before beginning shopping for your home is finding the lender and the loan you want and obtaining a "Pre-Approval Letter." This tells the seller's realtor and your realtor what price range you have been approved to buy and saves a lot of angst in looking at homes you cannot qualify to purchase.
Following this step, it is of extreme importance that you do not take on additional credit obligations, like financing of a new car. This can adversely impact, even negate, your mortgage Pre-Approval and create serious problems if you move forward and find that after you've made an offer and placed your "earnest money" you are no longer qualified. Depending on how your offer is written it could cause you to lose your "earnest money."
Carefully conducting your due diligence with knowledge and understanding of mortgage products are essential components in your search to purchase a home at a good price. It should be reassuring that there is almost always a mortgage that will fit your financial situation, provided you meet the minimum guidelines. Achieving a good credit score is where it all starts.
Disclaimer
The information provided in this blog does not, and is not intended to constitute legal or tax advice; instead, all information, content, and referenced materials are for general informational purposes only. Further, information in this blog may not constitute the most up-to-date legal or other information or be consistent with the laws in your state. Geni Manning and the Geni Manning Real Estate Group recommend seeking the advice of a finance and tax professional regarding evaluating mortgage loans based on one's own financial situation.
Geni Manning and the Geni Manning Real Estate Group operate in strict conformance with the Texas Real Estate Commission (TREC) Rules and Regulations and the Texas Real Estate Licensing Act and do not provide legal or tax advice. Nothing in this blog should be construed as a recommendation to act without consulting a financial, legal and/or tax professional in your state.
Contact Geni at 469-556-1185 or RealEstate@GeniManning.com for a No Obligation phone consultation!

Geni is a native Texan and has spent her life in the Dallas/Fort Worth Metroplex as a professional real estate agent. Her reputation is impeccable, and she has personal contacts across literally thousands of brokers and agents throughout the area. Geni and her Team know how to SELL, what works and what does not! She has a proven track record of selling homes faster and for a higher price than most agents, even in the very difficult markets! With Geni and her Team on your side you can be assured of the most professional and successful marketing strategy. Geni's credentials include 100s of Five Star Reviews, knowledge, and decades of experience that have earned her the title of Master of Real Estate.
This article is under Copyright © February 2021 Geni Manning, Geni Manning Real Estate Group, Frisco Stars, Frisco, TX.