If you've followed the news lately, you've probably seen quite a bit about inflation. If you've been to the gas pump or grocery store lately you've come face-to-face with inflation. Gas prices are up in DFW by about 60% over a year ago. Grocery prices went up 13.7%, with the biggest increase being a 22.1% hike in meat, poultry, fish and egg prices.
The consumer price index jumped 0.8% in February, bringing the total increase over the last 12 months to 7.9% – this is the largest annual jump in the last 40 years and still climbing.
So, how does all of this affect the real estate market?
The Inventory Issue
Interest rates have been kept low for so long it's created a bubble for everything and not just the housing market. There's also inflationary pressure on the housing market because of limited inventory. Limited inventory stems from a myriad of problems in the industry.
First, many homeowners aren't putting their houses on the market. This is due to factors like lockdowns, but also the fear they won't be able to find a new home to buy.
There continue to be construction delays due to supply-chain bottlenecks and certain labor categories, both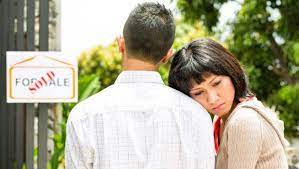 of which are fortunately slowly being alleviated. Many trades and contractors are in over-demand and this constrains the rate of increase in home construction as well.
Low inventory means buyers are often having to put in bids well above asking to get properties, creating a frustrating situations and bidding wars, to say the least.
Other Inflationary Effects On Real Estate
There are a few other ways inflation can influence how much you pay for a home.
First, inflation is a reference to a rise in the price of everyday goods and services. Those everyday goods are
used to build homes. If the price of things like lumber and appliances go up, then the builder will pass those additional costs onto the buyer in the form of higher prices.
According to the Texas Real Estate Research Center at Texas A&M University lumber prices were up 78.3 percent year over year (YOY), raising the costs associated with the median priced home by at least $30,000. Despite the lumber market disruption, robust economic conditions and copious demand pushed total Texas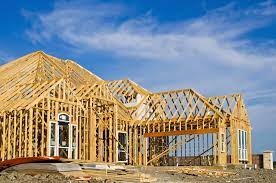 housing starts up for the fourth consecutive month, soaring 11.3 percent Month-over-Month.
In some cases, however, inflation can have the opposite effects on real estate. If inflation increases, theory says that money should become more expensive to borrow. People then would borrow less of it, so there are fewer home purchases and that can lead to lower prices. However, this dynamic has not occurred in the DFW metroplex and is not forecast as the increase in population in our area from personal and corporate out-of-state relocations continues to fuel the Demand side and low inventory keeps prices climbing higher.
Real Estate Can Protect You Against Inflation
While real estate can be negatively affected by inflation in the form of higher prices, it can also protect you from its effects.
As home prices go up over time, your Loan-to-Value of your debt is lowering. You're simultaneously increasing your equity through price appreciation, but your fixed-rate mortgage payments will stay the same.
If you're a real estate investor earning income from rental properties, then you're likely going to be able to charge higher rent when inflation is up, which is precisely what we are seeing with rents in some areas up nearly 25% in one year. As a real estate investor you can adjust the rent while the mortgage stays the same.
The relationship between housing and inflation can go in both directions. If you're a buyer right now, inflation isn't good news, but if you own a home, it can be one of the best ways to protect yourself against rising prices. As a buyer, you only worsen your situation by waiting as prices are not coming down anytime soon and interest rates will continue to rise.
BOTTOM LINE
According to the best forecasters the residential home market in DFW is going to continue to see rising prices fueled by steady demand and historically low inventory. Although the new construction industry is ramping up it will take a considerable amount of time before this makes any significant difference. The forecast for inflation to continue to rise further presses mortgage interest rates which creates a dilemma for buyers regarding whether to buy or wait. Unfortunately, in a rising market with low inventory and rising interest rates the cost of home ownership will only continue to rise further.