In this blog we explore the effect of a shifting housing market on buyers, and in the next blog we will evaluate the shifting housing market on sellers. There are very clear positives and negatives for both as the market shifts.

The most recent housing market forecast for the DFW suggests that home prices will continue to climb at a steady pace through 2021 and into early 2022. Norada, a real estate investment newsletter, indicated that the area has done great recovering from the pandemic with single family home starts up 30% in 2020, the highest volume increase in decades. Zillow, in their Q4 2020 Home Price Expectation Survey, forecast that the Dallas area would be the sixth hottest housing market in 2021.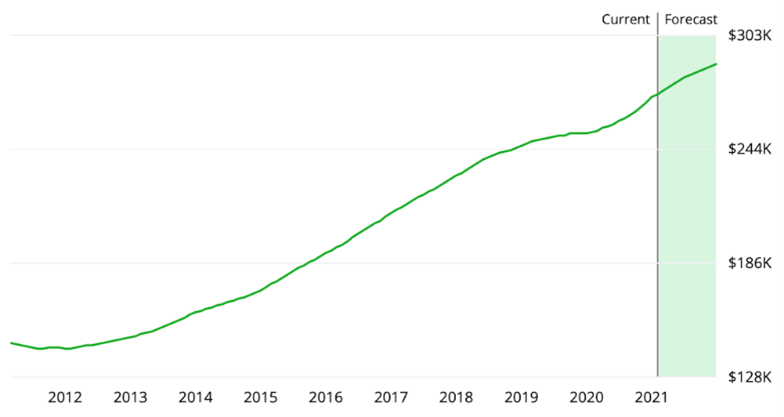 Now that we are midway into 2021 these predictions seem to be holding true. The monthly sales inventory continues to shrink and remains historically low at 1.1 versus 2.3 in 2019. Monthly sales inventory is the ratio of "active" listings divided by the prior month "pending" listings in MLS.
Overall median sales prices are up by 6.4% with the biggest increase in the $200,000 to $299,999 price range of a whopping 31.4%. These forecasts continue to indicate that the current sellers' market that has been with us for about 5 years will remain into 2022.
While many are pointing to statistics that show a falling rate of home sales, they fail to consider that you can't sell what you don't have, so it's rather intuitive that sales volume will shrink. However, with shrinking supply and consistent, or increasing demand, there is "demand-pull" price inflation, simple Economics 101. So, with our home sales inventory at a historic low and consistent demand for homes IN the market the home prices continue their steady rise. The question is what is a buyer to do?
Buyer frustration
Faced with shrinking supply and rising prices the immediate challenge for home buyers is simply finding that home they want where in some cases homes are not on the market for more than a few hours before there are offers coming in. Many buyers feel like they are facing strong headwinds to find the home they want and be able to close – a particularly difficult scenario for first-time homebuyers and why they need an experienced Realtor to help them navigate the process. Experienced Realtors like Geni, are experienced with "pre-selling" a home to a group of agents that have buyers for homes in an area and price range. This can provide advanced notice of the home before it posts on the MLS.
We have recently had more than one case where we had multiple offers within 2 to 3 days of the home being published on the MLS! Markets this "HOT" create a lot of frustrated buyers and agents. To be ready to "strike" on a property buyers must be pre-approved, know what they want and where and have their money a transaction account – no selling of stock or loans from Uncle Bob as sellers agents will require "proof of funds" to close.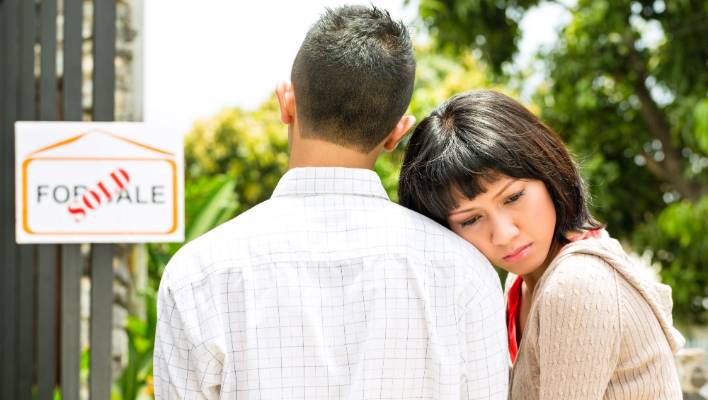 This kind of frenzied buying is not likely to last long, and in fact there are signs of a shift in sentiment among buyers. Danielle Hale, Chief Economist for Realtor.com® says "Buyers may be taking a break from the housing market, as there have been signs that the momentum in the housing market is slowing. The competition might not seem as intense as it's been in the last few months."
In fact, in the past month at the Geni Manning Real Estate Group we have witnessed slightly reduced traffic at showings as well as fewer multiple offers. We have had as many as 15 offers on one property in the past 3 months that sold for nearly 16% above listing price, but today we see only 2 or 3 and that counts back-up offers. So, these are some obvious signs that show the beginning of a sag or shift. Also, many buyers have decided to sit on the sideline until prices, offers over the asking and bidding wars, calm down. However, this can be a costly decision as discussed below in the video.
Mortgages interest rates
Another factor noted by analysts for the frenzied residential real estate market are the low mortgage interest rates—for a time touted as the lowest we may see in our lifetime—are also continuing to juice demand. However, a return to an inflationary trend will likely result in mortgage interest rates climbing.
In the videos below, Denise Donoghue, Loan Officer, Certified Mortgage Planner, and one of our preferred mortgage lenders, provides an excellent update on the mortgage interest rates, criteria used by lenders to determine the rate offered to a borrower and finally the "cost of waiting" to purchase a home. Both videos are keyed up to these subjects.
You might be surprised at how much you can learn in just 10 minutes watching these informative videos!
CONSIDER: There are definite signs that the market is beginning to shift; however, less dramatically in the DFW Metroplex than other areas of the nation due to the strength of our local economy that remains TEXAS STRONG!
If we learned any lesson from 2008 it is that we won't know that the market has shifted until it's too late, or as one analyst put it "until For Sale signs start popping up in your neighbor's yard." Just like investing in the stock market – trying to "time the market" is a dangerous game.

If you are considering buying keep in mind what Denise says in her video above – nothing gets cheaper with time – so now is the perfect time to sell and move up or move out of your lease and into your own home. My book, that you can obtain for FREE, provides a lot of helpful information and advice on the home selling and buying process!

FREE SELLING SECRETS BOOK OFFER
For even more tips and articles about selling or buying a home subscribe to Geni's FaceBook and YouTube Channel at:
Geni Manning Real Estate Group – FaceBook
Geni Manning Real Estate Group – YouTube Channel
Contact Geni directly at 469-556-1185 or
RealEstate@GeniManning.com for a
No Obligation phone consultation!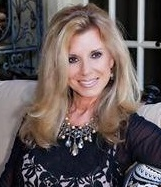 Geni is a native Texan and has spent her life in the Dallas/Fort Worth Metroplex. She has served North Texans for nearly four decades providing expert advice and real solutions to their real estate goals. She is an author, speaker and trainer with an impeccable reputation for integrity and determination. Geni's personal contacts reach across literally thousands of the top brokers and agents throughout the nation, affording her a unique ability to help you with your relocation needs, Geni and her Team know how to SELL, what works and what doesn't! She has a proven track record of selling homes faster and for a higher price than most agents, even in the most difficult markets! You can be assured of the most professional and successful marketing strategy for sellers, and a thorough knowledge of the area for buyers. Geni's credentials include earning 12 highly recognized designations and 100s of Five Star Reviews, which is why Geni is known as a Master of Residential Real Estate.
This article is under Copyright © June 2021 Geni Manning, Geni Manning Real Estate Group, Frisco Stars, Frisco, TX.
Our KW Mobile App connects you to the MLS and allows a buyer to search and sort homes by price, location and much, much more. Once a property is found simply save it properties and the app will notify me of your choices. This allows me to place your home on the list and follow up with you and the listing agent.
Check out this amazing mobile app right here with the QR code below or if you are viewing via an iPhone simply click this link to download the app: https://www.kw.com/download/KW609619.
Be sure to set up your profile by going to the icon in the bottom right of the screen and create your account. We're in business!