We have certainly seen many more challenges and changes in our daily work and lifestyle than in any other year in memory and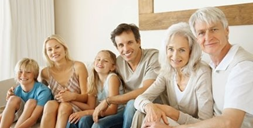 almost no one has been untouched in some way by this pandemic. In addition to these challenges, we are now witnessing some changes that are redefining lifestyles and the traditional home. One such change is the reshaping of the way Americans are caring for their aging family members that is creating the need for more space.
A December 21, 2020 Wall Street Journal article titled, "COVID Spurs Families to Shun Nursing Homes, a Shift That Appears Long Lasting," the authors, Anna Wilde Mathews and Tom McGinty, discuss the growing trend of the elderly population moving from nursing and rehab homes to private home care with their families.
Many families are opting to move parents and loved ones into their own homes recreating the multigeneration home that was popular 75 to 100 years ago but diminished as nursing homes became a viable solution. This is changing, and changing quite rapidly, as the multigenerational home is now gaining in popularity as families are less willing to see their loved ones at risk in an institutional environment such as a nursing home.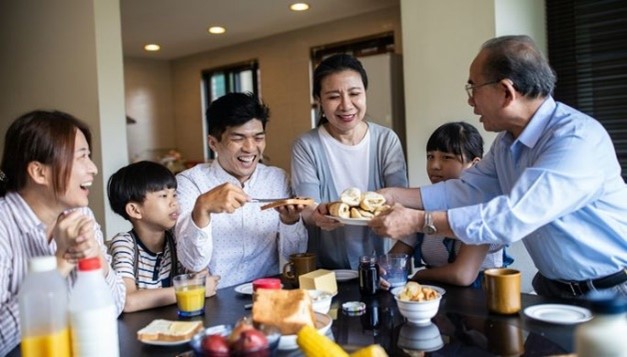 As a Certified Senior Real Estate Specialist (SRES) Geni had the privilege of caring for her mother which provides her with the empathy to assist so many of our seniors in their life transition. Geni knows what a very special and difficult decision this can be from her own firsthand experience in caring for her mother in the later stages of her life – it was difficult, but as she is quick to say "so very rewarding." It is this experience and her decades as a professional real estate agent that allows Geni to extend her knowledge to families as they make these important lifestyle decisions. We are witnessing changes such as this that will have a long-term affect on our society and economy, including the housing market.
Except for a brief lull in May and June the housing market in the N. Texas area has been setting records and the current market has an overall average price appreciation in the 3rd quarter 2020 of approximately 9% (with some areas in double digits) according to Norada[1]. With 30-year fixed mortgages rates the lowest in decades, at or below 3%, the time is now to move into a larger home to provide the needed space whether to add a remote office (another COVID result) or additional room for parent(s) or loved ones. The difference between the interest rate and appreciation rate creates a unique opportunity and although the high appreciation rate is unlikely to continue this high for long the past five (5) years has seen an average appreciation of around 6% in the Metroplex, creating near instant value going forward.
If you are a Senior looking to make such a lifestyle move or a family looking to bring a family member into your home, in the Seller's market such as we have, the knowledge of a respected and experienced real estate agent will prove to be invaluable.
Contact Geni at 469-556-1185 or RealEstate@GeniManning.com for a no obligation phone consultation!

Geni is a native Texan and has spent her life in this area as a professional real estate agent. Her reputation is impeccable, and she has personal contacts across literally thousands of brokers and agents in the Dallas/Fort Worth Metroplex. Geni and her Team know how to SELL, what works and what doesn't! She has a proven track record of selling homes faster and for a higher price than most agents (even in the very difficult markets)! With Geni and her Team on your side you can be assured of the most professional and successful marketing strategy. With Geni Manning's credentials, knowledge, and decades of experience; she is a true Master of Real Estate.
This article © by Geni Manning, Geni Manning Real Estate Group, Frisco Stars, Frisco, TX, December 2020
[1] Norada Real Estate Investments, December 12, 2020, Marco Santarelli.