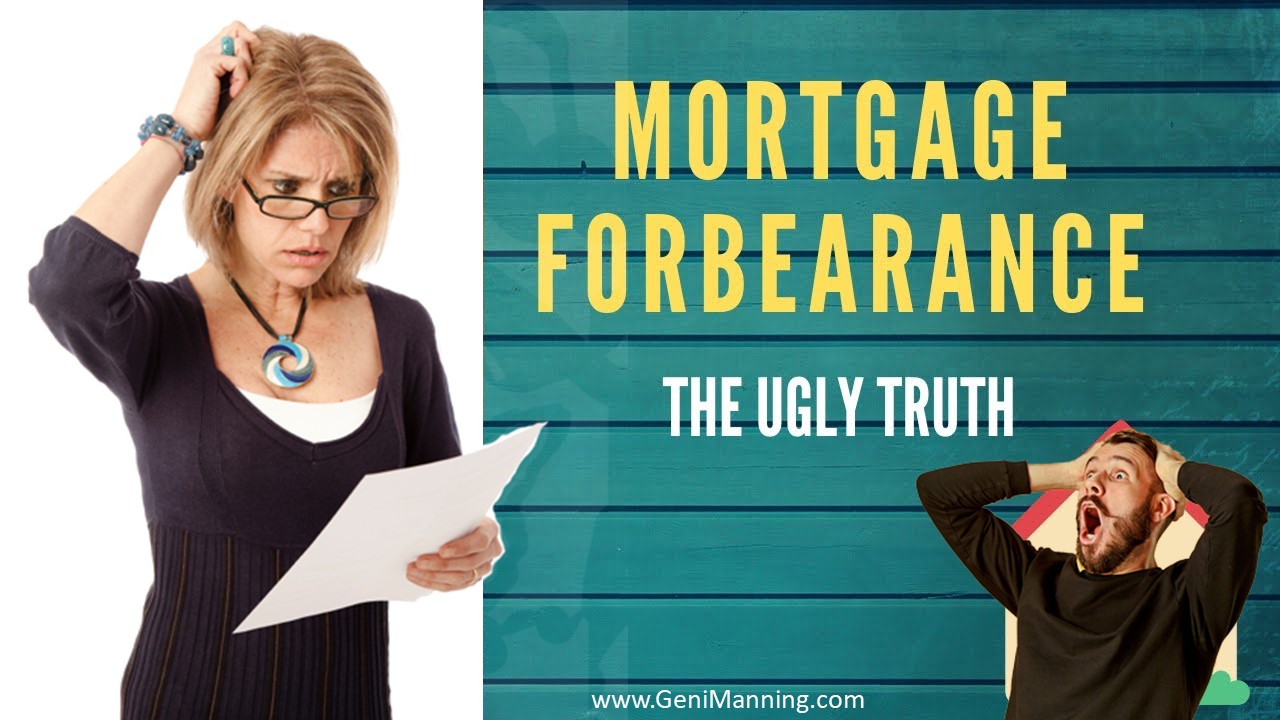 A forbearance is simply an agreement between a loan servicer or lender and a mortgagee to skip payments; however, the forbearance landscape is not simple or straightforward and can be treacherous to a homeowner that is uninformed. In this blog we want to inform homeowners of some of the issues and "The Ugly Truth About Mortgage Forbearance."
Forbearance - widely discussed, is advertised as a solution to an out-of-work homeowners dilemma that will provide some "shelter from the storm," but this may not be the case. Some Homeowners get confused about Forbearance, thinking it means 'Deferment'. Although your payments can be deferred, a lender does not have to agree to it; it's discretionary is based on the homeowner's credit and payment history, and other factors.
Deferment – subject to the loan servicer's policies, this allows the mortgage payments to be "deferred" or rolled forward for a period, or at the end of the loan. There are a number of options and variations that are solely dependent upon the loan servicer, the homeowner's payment history, credit rating and term of the deferment; in the end the deferment is at the discretion of the lender or loan servicer.
The CARES Act (Coronavirus Aid, Relief and Economic Security), recently enacted by Congress and signed by President Trump, allocated $2 trillion to help individuals, families and businesses pull through the economic crisis resulting from the COVID-19 virus and the shutdown it caused. Included in this Act were provisions that provided expanded flexibility to federally subsidized loan programs, such as FHA and VA loans, that allowed a forbearance to be offered to individuals where there was a demonstrated need with more generous payback options.
Typically, a forbearance is granted to an eligible individual for a period of time, usually 90 days and at the end the accumulated skipped payment (principal and interest) are due to be paid in a lump sum. As stated above, the federally subsidized lenders can offer terms much like the deferment; however, this is NOT TRUE for private lending institutions – they ARE NOT required to comply with the CARES Act conditions. Therefore, a homeowner that goes into a forbearance thinking they are getting some "shelter from the storm" may actually create a situation in which they are taking themselves into a foreclosure if they cannot make the "balloon" payment at the end of the foreclosure term. If a person is having trouble making their mortgage payment today, they should very carefully assess their ability to pay in the future or they will sail into a much more difficult storm in only a few months.
This is where an experienced full-service real estate agent can be of real value and bring to the table other viable solutions and offer strategies to help a homeowner keep their home or to sell at the best market price obtainable.
Clearly, forbearance is not a simple matter. Although the principle and interest payments may be waived for an agreed period this does not necessarily mean that the Homeowners Association (HOA) dues, escrow for taxes, homeowners insurance or private mortgage insurance (PMI) is waived; these may still be owed monthly and if not paid could result in cancellation or worse. Many mortgages contain a condition that the lender can accelerate the note in the event the homeowner's insurance lapses for a certain period which, despite a forbearance, could result in the beginning of foreclosure action.
CONCLUSION
If you are in a difficult financial situation and are having trouble paying your mortgage, then 'Time Is of The Essence!' We are here to serve and guide you toward the best solutions for your situation. Call for a no obligation review of your options and how we can help you.
Geni Manning
469-556-1185