Protecting Your Interests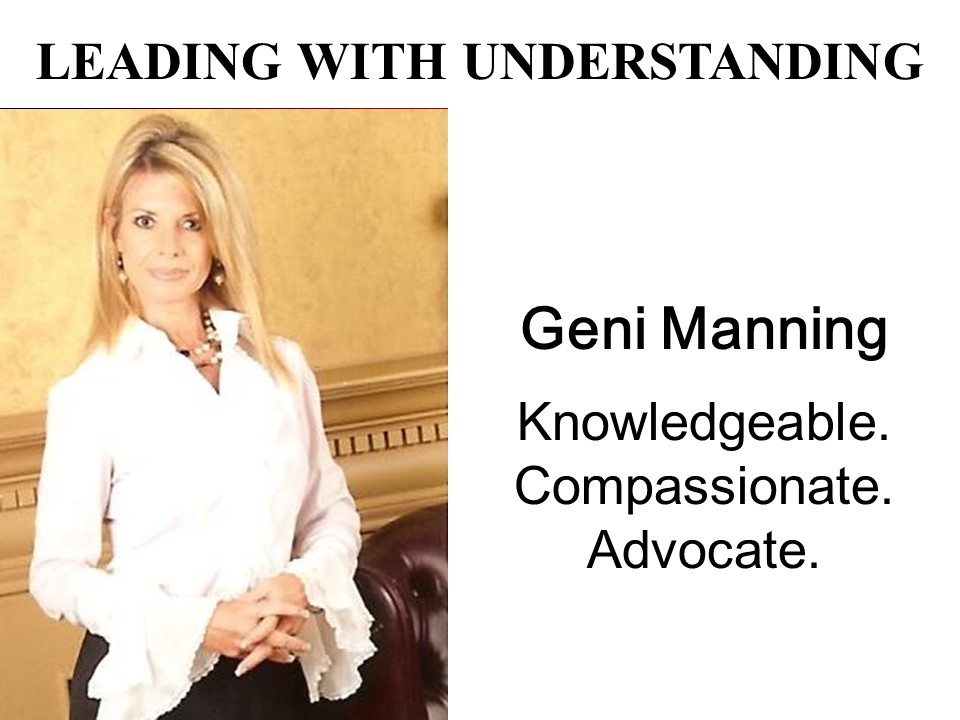 ..
Why I'm Passionate About Helping You.
..
Geni's Personal Story
..
You may wonder why this subject of 'Divorce' is important to me and why I'm passionate about helping you stay strong and protecting yourself as you walk through this heartbreaking path of selling your home.
For many, divorce is worse than death--it certainly seemed that way for me. First, I experienced the heartbreak and devastation of divorce as a child, when my mom and dad parted ways. Because of my childhood experience, I am sympathetic to the children if there are any involved. We lived in poverty because mom had to raise four daughters without child support. It saddened me to see her struggle as she worked day and night to make ends meet. I'm thankful God made her a strong woman, and He was there for us during this difficult time.
Then as an adult, I also experienced divorce. Every divorce results in broken dreams, therefore, each divorce is gut wrenching.
Although each experience was difficult, I learned as a child, and as an adult valuable lessons about the 'divorce process', not only in the courtroom but also 'selling the home process.'
I understand selling a home that belonged to you and to someone you loved is hard to go through, and the process is even more difficult when children are involved. To make things worse, you have to split all your belongings up. Many times people don't have the money to replace them. Most of the time, each party has to downsize for financial reasons. Downsizing, whatever the circumstances, is hard to do. This too, I have done myself.
I understand, the need for me to provide a listening ear, and encouragement. I will be patient, kind and sympathetic to you and your family's specific situation.

I will walk step-by-step with you through selling your home, and finding another one that is nice, safe, with good schools and athletic programs for your children.
Why Choose Geni Manning As Your Realtor?
I can do all the basics any Realtor can do. I have the advantage of having over three decades of real estate experience. I have more real estate education and knowledge than most Realtors to make a divorce transaction smoother--

Lord knows you don't need any more stress at this time.
What puts me at the top of the '

Best Realtor For You

List'

, are these things for sure. However, my unfortunate experiences have taught me how to cope and negotiate the path of selling and buying a home because of divorce...a big advantage for you!
I understand the heartache
I'm compassionate about your loss
I have experienced the hardship of unwanted downsizing
Let me lead you through this storm. I will walk with you to the other side to your new life with compassion and understanding. I am confidant, you will be glad you did, because eventually you will see you have a life of hope and purpose!
* Note - If you would prefer a male Realtor to work with, that can be arranged, or we can both work as a team to assist you and your spouse.