The Two Major Issues The Housing Market Is Facing
The major challenge the housing market is facing right now is the historically low inventory of homes for sale. Chief Economist, Mark Fleming, at First American, explains the root causes of today's low supply of homes for sale:



"Two dynamics are keeping existing-home inventory historically low – rate-locked existing homeowners and the fear of not finding something to buy."
Let's briefly explore these two big issues in today's housing market.
Rate-Locked Homeowners
In our context here, a rate-locked homeowner is one in which the homeowner's interest rate is effectively locking them into their home because the rate is so low. What does this really mean? It means that in order to move to another home, typically a move up, they will face the double-whammy of higher home prices and much higher interest rates which will result in a substantially higher monthly payment which may not be affordable.
According to the Federal Housing Finance Agency (FHFA), the average mortgage interest rate for current homeowners is below 4% (see the following graph).

However, inflation and supply-demand pressures are pushing interest rates higher, and the typical mortgage rate offered to most buyers is over 6%. As a result, many homeowners are choosing, or in some cases are forced, to stay put instead of moving to another home with a higher borrowing cost and monthly payment. This is a situation known as being rate locked. What many homeowners may not realize is that this situation does not have to exist with ample cash from home price appreciation over the past 5 years and flexible lending packages a family can make a move where it did not seem possible – just requires a good lender and creative financing.
When so many homeowners are rate locked and reluctant to sell, it's a challenge for a housing market that needs more inventory. However, experts project mortgage rates will gradually fall this year, and that could mean more people will be willing to move as that happens.
The Fear of Not Finding Something To Buy

The other major factor holding back potential sellers is the fear of not finding another home to buy if they move. Worrying about where they'll go has left many on the sidelines as they wait for more homes to come to the market. That's why, if you're on the fence about selling, it's important to consider all your options. That includes newly built homes, especially right now when builders are offering concessions like mortgage rate buydowns. Another option, again depending upon your circumstances is to check out a process we can help you with which is to

'Buy Before You Sell'.

Used by hundreds of qualified homeowners it is a way to leverage your existing home into a new home with very little risk.
What Does This Mean?
What do these two issues that are keeping the supply of homes for sale lower than pre-pandemic levels mean to me. Nothing, if you are not selling or wanting to sell your home, but if you want to sell your house, today's market is a sweet spot that can work to your advantage.
Your starting point is to work with a local, experienced Realtor® to explore the options you have right now, which could include leveraging your current home equity. According to

ATTOM,

a leading provider of nationwide property data: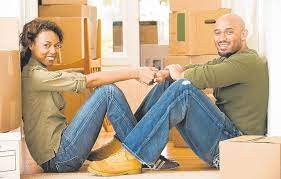 ". . . 48 percent of mortgaged residential properties in the United States were considered equity-rich in the fourth quarter, meaning that the combined estimated amount of loan balances secured by those properties was no more than 50 percent of their estimated market values."
This is tremendous purchasing leverage power hidden in your home that you could use to make a major difference when you move. Work with a local Realtor to learn how you can put your equity to work instead of having it sit in your home. By using this equity wisely, you can keep the entry cost and monthly payment on your next home down and make the move to your dream home sooner than you imagine.
Bottom Line
Rate-locked homeowners and the fear of not finding something to buy are artificial barriers that are keeping housing inventory low across the country. But as mortgage rates start to come down this year and homeowners explore all their options, we should expect more homes to come to the market.