Tips on Staging Your Home to Sell
Before you list your property consider the fact that proper staging is one of the most important factors in enhancing your home's appeal and most flattering features. Consider these results from a survey of REALTORS® by the National Association of REALTORS®:
Staged homes

spent 50% less time on the market

than homes not staged.

Staged homes typically

sold for up to 6% or more, above asking price

.
Homes staged prior to listing,

sold 79% faster than homes staged after listing.
A staging

investment of 1% to 3% of the listing price generates an ROI between 5% and 10%

. If you can find a net gain like this in the stock market in two or three months, please let me know!
The report also found that 83% of buyers' agents say staging makes it easier for buyers to visualize a property as their future home, which can help the home sell faster.
Think for a moment about those exquisitely furnished estates that deliver a true WOW factor whether on television, in the pages of a magazine or at an open house! These homes deliver the listing price, and properties without staging just cannot compare. Buyers quickly fall in love with homes that have a strong character while Properly staging your property is unquestionably one of the most important factors in enhancing your home's appeal and bringing out its most flattering features.
I address this topic in my book, '
Industry Secrets, That Gets Your Home Top Dollar!
" In this book I discuss the Home staging and the '80/20 Principle,' which some of you may know as 'Pareto's Principle' that is often stated as eighty percent of results will typically come from just twenty percent of the effort. Understanding the 80/20 rule concept can save time in selling your home. When we apply the 80/20 rule, we stop trying to sell people on the entire home and instead we focus their attention toward the 20% of the home's features that make it special - although the remaining 80% of the home still affects the buyer's decision. How do we do that? By decluttering and removing as many of the owner's personal items and memorabilia and then artfully arranging furniture and staging the home to make it look amazing, we can establish what many clients have called a 'complete home makeover.'
First Things First
This photo is a living room after being staged. The fireplace and bookshelves were covered up with furniture and you didn't notice the picture frame paneling, high ceilings and wall of windows over looking the pool because of the way the homeowner had been living. He was a 'Senior' who had never updated his 30 year old home, neglected regular home maintenance, with each room packed with items collected over the years. Originally the homeowner wanted to sell it to an investor and not mess with all that needed to be done. Geni explained by getting it cleaned up and staging it, she could get him at least $100,000 more. When seller agreed to the plan, Geni went room-by-room decluttering, deep cleaning and professionally staging it. They received multiple offers within 12 days netting the homeowner over $100,000—that's the power of Staging! That was 23% more than the seller imagined - do you think they were happy?

To attract potential buyers, you need to think outside the box. Start by finding those 20% "WOW" factors and then examine what needs to be done to get your home in showplace shape. For instance, check under older carpets for lovely hardwood flooring, survey the ceiling for cracks or leaks to seal, focus on boosting your curb appeal by painting and adding some mulch and new plantings. Once your home is a clean slate, you are ready to begin.
Neutral Rules
When using achromatic or neutral tones on painted walls and furniture it's wise to ensure that the staging pieces do not distract from the form of the home. When staging for luxury, color psychology can signal buyers that they're working with a discerning seller who has elevated the home to its full, indulgent potential.
In the world of interior design, fashion and luxury vehicles, neutral colors have always made a recognizable statement of power, sophistication and confidence. Once you're prepared to stage your home, you'll want to highlight those qualities with the crème de la crème of design – blacks, grays and whites. However, these powerful and bold colors must be used with discretion and unless you are an interior design professional you would be wise to enlist the help of a design professional.
While buyers will always notice homes with splashy displays, that doesn't necessarily mean they will find them appropriate for their tastes. Staging experts often use furniture, rugs and paint in neutral hues (also consider beige and pale, cool colors) to help buyers overlay their own creations onto the scene and more easily develop that all important emotional connection and see the home as the perfect fit for them.
Character Is King
Another key factor is creating a visually seamless introduction to the home by pairing décor with architectural personality.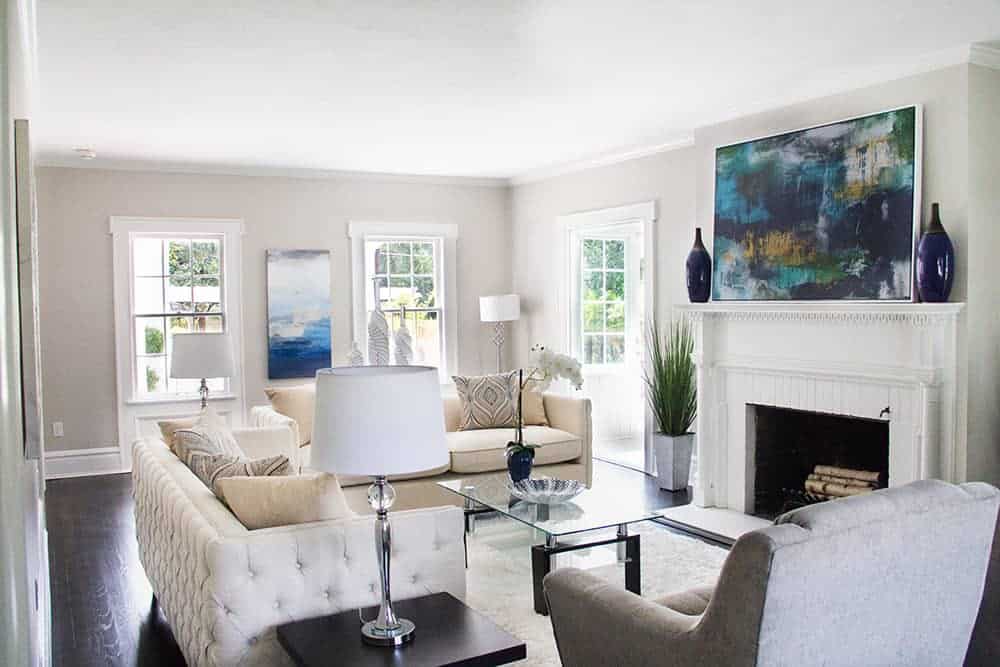 Imagine how Old-World pillars and stonework are beautifully complemented by gold-framed art and Turkish rugs, and contemporary interiors effortlessly show off leather, wool or velvet furnishings and unique accents as statement pieces. It is the artful pairing of textures and colors that can create the emotional environment that elevates the home to a new level and when done haphazardly can have the opposite effect. When hiring an interior designer, seek out a professional with not only expertise, but also an imaginative mindset.
To address spatial issues such as smaller sitting rooms, offices or charming nooks it is better to , take a more minimalist approach to ensure that each individual piece has room to breathe and directs attention to the space itself instead of cluttering the area to make it appear as if much can be done with the layout.
Conversely, if you have a large family room with high ceilings you should be thinking about creative ways to section it off, to separate it into more manageable areas with rugs or furniture in unique arrangements. The same approach can be applied to unusually shaped rooms.
Attractive Accents
While a visually busy room is a faux pas to be avoided, going completely neutral is not the answer either. To strike that delicate balance between sensible furnishings and handsome décor, you should decorate with stylish accents that lend an eye-pleasing finish that can appeal to most any lifestyle.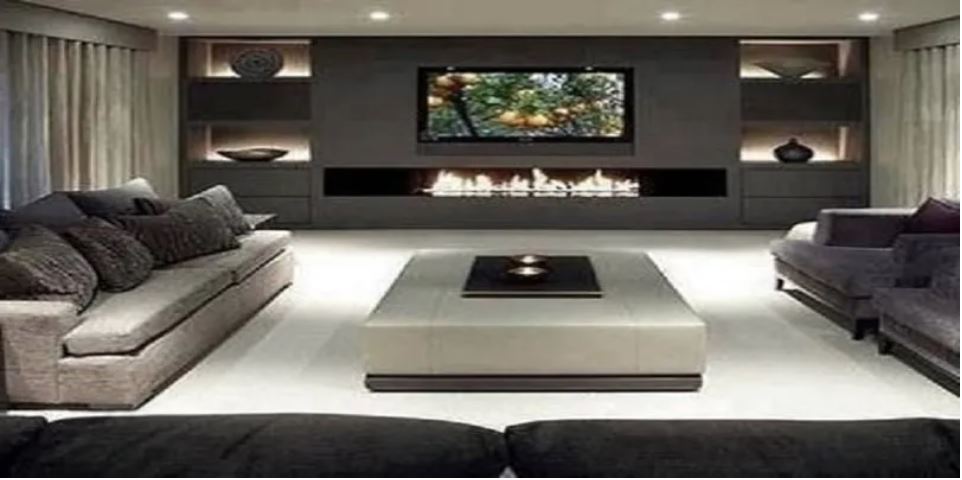 Artwork on display should be minimal and tasteful and flow with the 'theme' of the room. As we have said above, it is essential that buyers visualize themselves in the home to establish that vital emotional attachment that helps them to cross the line from look to buy! Buyers should be able to easily visualize how they will customize the space on their own. This is why personal items like family pictures, sports memorabilia and other personal items should be stored.
When a buyer enters your front door and begins to explore the home room by room, they should be thinking about how they will personalize it with their own touches. With attractive furnishings in place and just the right level of flair, they won't have to work very hard to visualize their new life – and that gets them one step closer to making your house their home.