Choosing Your Real Estate Professional
A real estate transaction is a major decision. Since market trends and laws constantly change, it's important to work with a professional you trust. Our group of professionals is among the best in the business—knowledgeable, reliable, and dedicated to their clients. No matter what your real estate goals might be, you'll find a professional here who is ready to help you through each step of the process.
RESIDENTIAL AGENTS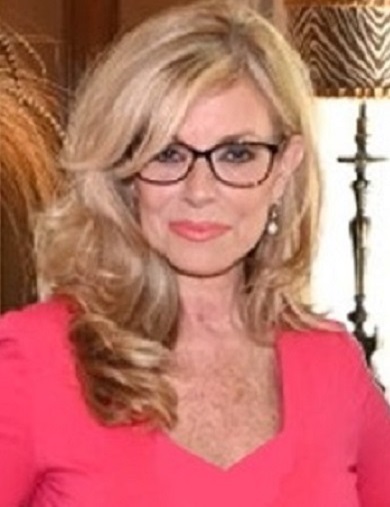 Geni Manning – Team Leader, Realtor
Geni Manning is a native Texan, and grew up right here in the Dallas/Ft.Worth metroplex. Her knowledge of the area gives her an advantage when working with families relocating to North Texas. She is an accomplished Realtor with a proven track record since 1982, and has been recognized as a leader in the real estate industry. Geni has been awarded ten of the top real estate designations. With these credentials one could say she's a Master of Residential Real Estate. With her service oriented attitude, Geni provides the best negotiations and smoothest processes–creating successful transactions for our clients. Throughout this website you can read more about her experiences and qualifications. Read More About Geni
Specialty Areas: Certified New Home Specialist, Seniors Real Estate Specialist, Divorce Real Estate Specialist and Certified Home Staging Expert.
If you haven't spent a lifetime in Dallas, choose the Realtor who has.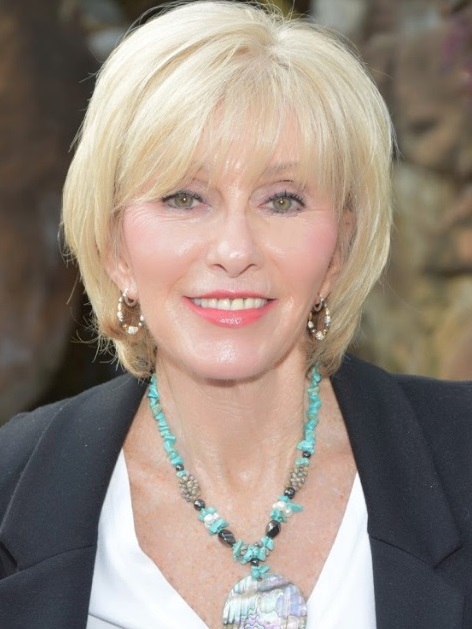 Rickie Kule – Realtor, Buyer's Specialist
Rickie has been in the real estate industry for over 30 years, and underwriting home loans for 25. Her valuable experience and knowledge, assist our clients with educating them on the vast mortgages on the market today. Rickie is helpful to our clients who have financial challenges and knows exactly how to structure a package for specific loans. She helps with our Seller clients by holding Open Houses and qualifying the Buyers on the spot. Rickie was born and raised in Dallas and has extensive knowledge of the area for families relocated to Dallas, Ft.Worth.
Specialty Areas: Buyer's Agent and Finance Specialist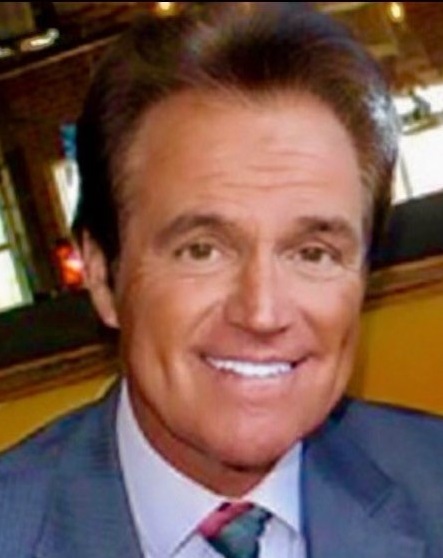 Andy Corridori
Realtor, Senior & Divorce Advocate, Entertainer

Andy brings the same dedication and passion to the real estate industry as he did as a semi-pro baseball player and coach. He also uses the same skills with our clients as he did to take his teams to 'State Champions' and why he was inducted into the 'Hall of Fame' — skills like being a patient listener and a good communicator. Andy acts as an advocate for both our 'Divorce' and 'Senior' clients. He is a professional singer and comic impersonator who also provides entertainment for our 'Senior' communities, charity events, open houses and our client's house warming parties.
Specialty Areas: Senior & Divorce Advocate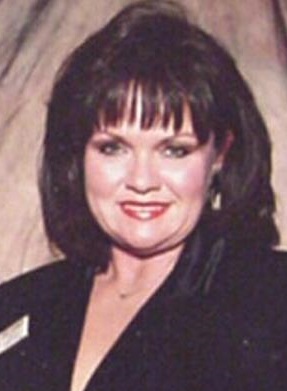 Debbie Scrimshire
Realtor, Farm and Ranch Specialist
Debbie has proven to be the 'Realtor of Choice' by many clients since 1978. She has seen all the up and down markets and knows when to shift techniques to get the job done and stay on top of what is working in the current market. She works with Buyers and Sellers of all types and price range in the Tarrant and Denton counties. However, her real love is farm & ranch properties, and waterfront homes with acreage. Debbie lives on 70 acres herself with livestock and understands rural properties. She fills the needs of all our Rural clients with her vast knowledge. In 1982 Debbie was the Trainer for the second largest real estate firm in Tarrant County, and was assigned to Geni her rookie year…and they still work together!
Specialty Area: Farm & Ranch Specialist
•• ━━━━━ ••●•• ━━━━━ ••


COMMERCIAL BROKERS
Paula Osborn
Commercial Broker, Tenant Rep Specialist
For over two decades Paula has specialized in corporate real estate representation for office and industrial users. She handles leases, build to suits, acquisitions, and dispositions of commercial real estate. Through her persistence and determination, she achieves the best possible real estate transactions. Paula is very detail-oriented and brings to our client expertise in analyzing an evaluating options that are critical in making informed decisions. Paula receive her B.S. degree from Baylor University.

Jim Nelms
Commercial Broker, CNE
Jim Nelms, Jr. has more than 30 years of commercial real estate experience with an impressive client roster that includes high-profile firms such as Ford, KIA, McDonald Douglas, Marriott, Baker Botts, LLP, Transamerica, Credit Union of Texas, and New York Life, among others. Throughout his real estate career, he has built partnerships with key decision-makers at both Dallas-based and national firms, representing more than 10 million square feet of transactions with a value of $6 billion. Jim has structured a Joint Venture for the development of a hospital, and closed over 1 million square feet of tenant consulting assignments. He was able to save his clients in excess of $4.5 million. Jim specializing in the disciplines for Space Users only, no landlord representation including Headquarters lease negotiation and restructuring, User / Purchaser property acquisition, joint venture negotiations, and the creation of development opportunities with various partners.

Bob Lazenby
Commercial Broker

Bob brings 27 years of commercial real estate experience specializing in Tenant users of office, office flex, & industrial space, Tenant (User) Representation, user acquisitions/dispositions, financial analysis and sources for financing, user build to suits, and design builds. We also provide other services such as strategic planning, transaction structure analysis, architectural design and construction management, project management, and relocation consulting. Bob's negotiating skills and knowledge of the industry has awarded him many satisfied clients.
Eric White
Business Broker, Mergers & Acquisitions
Eric provides full-service brokerage, representing mid-market companies with enterprise value from $5-100 million. He maintains a network of more than 1,500 Private Equity firms all across the country and within nearly every industry segment, so as to maximize value for strategic sellers. Unlike most competitors, we do not charge upfront fees. We specialize in representing companies in manufacturing, distribution, or wholesaling in which the owner is looking for an exit strategy or an equity partner. Contact Eric for a free analysis of your company and a value expectation based on your market evaluation. Carl Larsen – Solutions Manager, MBA, PMP


•• ━━━━━ ••●•• ━━━━━ ••
STAFF
Carl Larsen
Transaction & Solutions Manager, MBA, PMP
Carl comes with rich history of solutions to the real estate industry with his PMP certification (Project Manager Professional), MBA from University of Phoenix, Bachelor of Science in Nuclear Engineering from University of Michigan. His extensive residential construction and inspection experience also makes Carl an asset to the team providing intelligent solutions for our clients. Carl assist in our 'Cash Offers' programs and acts as our 'Transaction Manager' overseeing all files and making each transaction as efficient and painless as possible.
•• ━━━━━ ••●•• ━━━━━ ••
LOAN OFFICERS
Gwendolyn Griffen
Loan Officer & Reverse for Purchase Certified Specialist
We are excited to provide such a wide range of expertise on our Team which Gwendolyn also provides for our clients. She shares her expertise on her radio show on KLIF and has been a "TOP" producer with over 15 years in the mortgage industry. Gwendolyn has also received numerous awards, acknowledgements, certifications and has been published in lending and real estate industry magazines. She has gained a reputation as being an "Out-of-the-Box" problem solver. Her passion for her clients and work ethic is evident in her professionalism, expertise, drive, and knowledge. Whether you are looking for a Conventional, FHA, USDA, VA, Reverse Mortgages, Jumbo, Construction, Rehab or Commercial loan, Gwendolyn can guide you to the very best option that fits your personal needs.
Denise Donoghue
Loan Officer, Certified Mortgage Planner

The biggest difference between Denise and another loan officer is that she is a Certified Mortgage Planner with a Financial Advisor background. This allows her to prepare and analyze different loan strategies that look at more than just your interest rate and term. Mortgage loans are much more complex. Denise runs a Total Cost Analysis to review rate, term, insurance, tax benefit, amortization, costs, etc. Then she can determine which loan program will give you the highest net worth in 5-7 years and up to 30 years. They work with over 30+ lenders to help ensure they not only find the best interest rate, but that they have all types of loan products. A mortgage bank offers the widest variety of products, mortgage rates, and start-to-finish control over the entire loan process. Whereas the big-box banks only offer their own products and services. This is why we have chosen Denise to be a part of our One-Stop-Shop.
Richard Woodard
Loan Officer, Certified Divorce Lending Specialist

Richard has 20+ years in the business and works with Service First Mortgage which is a mortgage banker and direct lender. They can ensure an accurate and faster closing process because each step occurs in-house – processing, underwriting, closing, funding, and shipping. Richard works side by side with our clients who are going through a divorce. He will provide you the counsel and expertise of a highly trained professional in this area and will work with your attorney regarding marriage and divorce laws and help you understand the guidelines.
Jenay leads as Top Producer in the lending industry. Her and her team are committed to making every transaction as smooth and stress free as possible. She has systems in place to keep everyone updated in the transaction from contract to closing. Getting to the closing table on time is top priority. Receiving presidents club achievement status Jenay has also recently been recognized nationally as National Mortgage Professional Magazines Top 40 Mortgage Professionals under 40. What drives Jenay most is her family. As a wife and mother of 2 small children (1 boy and 1 girl) she understands that family is extremely important. She loves spending time with them and being involved in their activities from the soccer and baseball field, to dance classes, to gymnastics.
•• ━━━━━ ••●•• ━━━━━ ••
TITLE COMPANIES
DeAnna Oellermann – Escrow Officer
DeAnna has over 16 years of real estate experience. She works directly with Stewart Title one of their top Escrow Officers. She is focused on providing exceptional service to our clients and has established herself as an expert in the field of 'Divorce' and 'probate.' Outside of work, she enjoys travelling, spending time with family, and a multitude of outdoor activities. She looks forward to getting to know you and to providing outstanding service.
•• ━━━━━ ••●•• ━━━━━ ••
HOME INSPECTORS
David Bergeron
Licensed Home, Termite & Pool Inspector
David is licensed by the Texas Real Estate Commission (TREC) as well as the Texas Department of Agriculture (TDA) allowing him to perform both the Home Inspection and Wood Destroying Insect (WDI) inspection. Each Home Inspection adheres to the TREC Standards of Practice and the WDI inspection is performed in accordance with the official inspection procedures of the TDA. Each report is computer generated, printed and e-mailed on-site with embedded color photos and easy to understand findings. He will answer all your questions about your new home during an informative walk-thru at the end of the inspection that will give you the peace of mind that no stone has been left upturned. David provides value by offering additional services such as FREE Termite Inspections, inspection of Pier & Beam Foundations, Pools/Spas, Sprinkler Systems, Septic Systems and Private Water Wells–all at No Additional Charge. The Home Inspectors
•• ━━━━━ ••●•• ━━━━━ ••

REAL ESTATE ATTORNEYS
Martin Garcia
Real Estate Attorney, Escrow Officer & Trust Probate Specialist
Martin is a licensed attorney in Texas and helps his clients with legal document preparation and other real estate legal matters. Martin helps his clients determine the best course of action for protecting their real estate assets in estate planning and business formation. The past decade has been tasked with helming Texas Secure Title's Fort Worth operation. Martin focuses on closing real estate transactions, and handling title curative matters for residential and commercial transactions, and is a specialist in the area of trust and probate cases. Martin attended Texas Wesleyan University in Fort Worth and graduated Magna Cum Laude, with Honors, with a Bachelor of Arts in 2009. Martin also attended Texas Wesleyan School of Law (now known as Texas A&M School of law) in downtown Fort Worth and graduated with a Doctor of Jurisprudence in 2012.

Jerry Ware
Real Estate Attorney & Escrow Officer

Jerry's practice focuses primarily on sophisticated real estate transactions including Seller Financing. He has many years of experience in negotiating, structuring and closing transactions. He actively works to meet our client's objectives, evaluating risks and formulating exit strategies to ensure bottom line success. He regularly handles a wide variety of transactions for real estate and finance clients.
•• ━━━━━ ••●•• ━━━━━ ••
REAL ESTATE APPRAISERS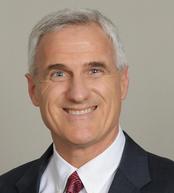 Eric Biskamp – Appraiser
When accuracy of Living Area footage is in doubt and/or a measurement could possibly enhance market value, Eric measures our client's properties to make sure there are no issues later in the transaction. You can read more about his prices here: www.EricBiskamp.com
Read More About Why You Should Do Business With Us