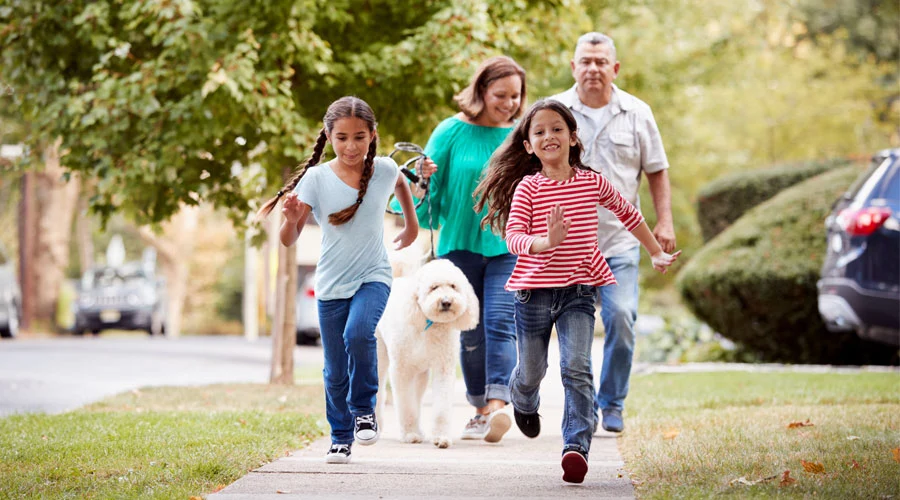 What is a Master Planned Community?
The average Master Planned Community (MPC) is typically more than 2,500 acres and located in an urban or suburban area. People move to MPCs to experience a "self-contained" environment. Frequently, the social and recreational opportunities are limited to residents and their guests.
An MPC is different from a subdivision because the 'master plan' delineates certain specific locations for a church, a school, a grocery or pharmacy that is a step beyond zoning, in other words "mixed use." The level of planning and control over the 'community' is much greater than that of even an incorporated town or village. The MPC concept is intended to provide additional security through more limited access than a city subdivision without the feel of a 'compound' and to provide the amenities that people most frequently need day-to-day.
Sometimes, the developer of the community will allow separate builders to create smaller subdivisions so that each one is unique and offers residents something different from the others. This may include housing styles, home sizes, prices and lot sizes. Some are aimed specifically at adults over the age of 55 and at retirees.
Following are a few Master Planned Communities in the DFW Metroplex. For more locations call us at 469-556-1185 to discuss your families needs and we can help you discover the perfect place to settle.
An Ideal Location Located in McClendon-Chisholm and graced with the charm of historic Rockwall… READ MORE
Opening the Spring of 2020, The Ridge at Northlake enjoys great success with initial property release and sets timeline for opening of first major amenity. The Ridge at Northlake, the highly sought-after residential community located near the Town of Denton – ready to become your new home. READ MORE
Come to Frisco and move into a quick move-in home in the community of Hollyhock and enjoy great amenities just a short walk from your new home. READ MORE
Located in North Dallas near Prosper and Frisco you will find Bluewood a beautiful amenity rich Hillwood Community. READ MORE





Located right off the 380 corridor Arrow Brooke is a master-planned community close to great schools in Denton ISD premier shopping dining and major employment centers in Collin County. READ MORE