Obtaining and maintaining a good credit score will not happen by itself. It requires constant vigilance and the ability to demonstrate financial maturity over a number of years to put yourself in the best position to convince lenders you're a low-risk candidate when it comes to larger purchases such as buying a home.
For many consumers, the path to reaching a good credit score to buy a house can be a long and difficult process with periods of financial discipline and judicious use of credit can alternate with overdue payments and closed accounts. The recent pandemic has created a huge problem for many Americans who found their income reduced or lost due to the COVID pandemic quarantines. However, aware of the rewards of good credit, an increasing number of Americans are taking control of their finances, with many adopting "best practices" to improve their scores over last several years.
One of the most significant benefits of having a good credit score is the enhanced ability to buy a home and obtain a mortgage at an affordable rate. Depending on your overall financial picture and the type of loan product you're interested in, a good credit score may entitle you to the kind of attractive rates that make the dream of homeownership not just possible—but readily obtainable. A point and a half on the mortgage interest can allow you to buy a larger home with the same monthly payment or use less of your capital on down payment. In addition, a better credit score will entitle you to lower insurance rates for home and car insurance, automobile loans, credit cards and nearly all types of credit purchases, something a lot of people don't know.
What constitutes a good credit score?
First, a brief history lesson. There are three (3) main credit reporting agencies whose purpose is to collect financial data from your bank(s), creditors and other financial sources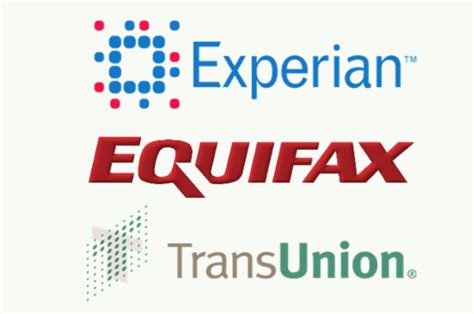 and maintain this information throughout your lifetime. These companies are Experian®, TransUnion® and Equifax®. These companies compile and track your financial information and release it as credit reports to authorized recipients when you request credit, like a new credit card or buy a car. Each agency receives slightly different information from creditors and utilizes slightly different weighting factors or ranking of the information which results in each credit report being unique.
Your credit score, that three-digit number, is an expression of your credit worthiness. It will vary some degree from one credit agency to another based on available information and ranking and the method of calculation. This three-digit number will change over time as your financial behavior or life situations occur.
The modern credit scoring system goes back to the 1950's and was created in partnership between the three (3) credit agencies and a company called "The Fair Isaac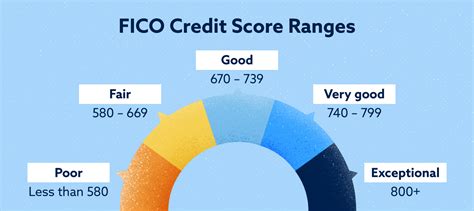 Corporation®". Fair Isaac is the company behind the widely used FICO® score, which is calculated using a proprietary algorithm to combine data from your credit reports. It is typically updated monthly as new information is made available from lenders and other creditors.
Lenders have their own proprietary weighting system regarding how they incorporate a FICO Score and other relevant information into the loan approval process. While your personal credit score is a three-digit number found on scale between 300-850, it only starts to gain meaning once it's evaluated within the context of the different credit score ranges:
Less than 580 = Poor – A significantly below-average score. If you score less than 580 you are almost certainly a credit risk to lenders.
580-669 = Fair – While this score demonstrates some creditworthiness, it's fair to average at best. However, there are lenders who will approve loans to applicants in this range with some provisions.
670-739 = Good – Now your score is getting better. For many U.S. lenders, a score in this range is considered slightly above average.
740-799 = Very good – An above average score. Clearly, you've taken care over the years to create a responsible credit history. A score in this range demonstrates that you are a low-risk borrower.
800-850 = Exceptional – If your score is above 800, then you are indisputably in possession of a superior credit score. As a result, you will likely be offered very favorable lending terms.
A good credit score to buy a home
As noted above, a good credit score falls into the range of 670-739 using either the FICO score or the commonly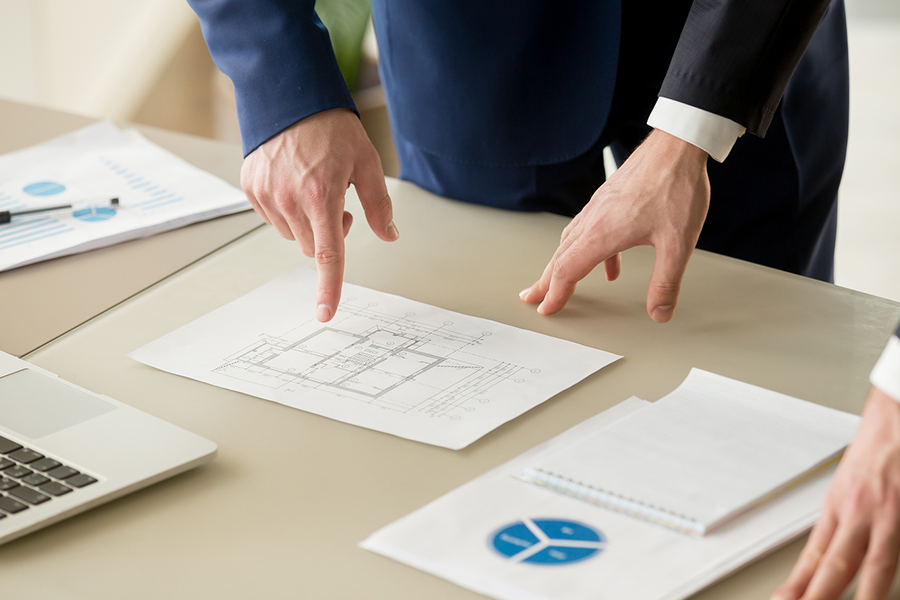 employed VantageScore® that was created exclusively by Experian®, TransUnion® and Equifax®. If you attain this score of 670-739 you have successfully demonstrated an ability to pay your debts on time and maturely manage spending.
Specifically, you've demonstrated the following:
Consistent on-time payment history

Good (low) credit utilization

Multiple types of credit (credit cards, student, auto loans, past mortgage loans all in good standing)

New credit kept to a minimum

Long credit history
As a consequence, you're more likely to be seen by prospective lenders as a reliable candidate to make on-time payments and therefore be approved for a mortgage and the more likely your are to be offered or for us to negotiate a better rate for you. I've assisted many of my clients in improving their interest rate with their lender and its something most people don't understand they may be able to do.
In the next blog we'll take a look at the options available to you as a borrower and how your credit score affects the loan options your will be offered. The options are many and varied and why we say "shopping for your mortgage" is as important as "shopping for your home."
The good news is that there is a mortgage loan available for nearly every borrower, so check our our next blog and learn about mortgages. See you there!
Disclaimer
The information provided in this blog does not, and is not intended to constitute legal or tax advice; instead, all information, content, and referenced materials are for general informational purposes only. Further, information in this blog may not constitute the most up-to-date legal or other information or be consistent with the laws in your state. Geni Manning and the Geni Manning Real Estate Group recommend seeking the advice of a finance and tax professional regarding evaluating mortgage loans based on one's own financial situation.
Geni Manning and the Geni Manning Real Estate Group operate in strict conformance with the Texas Real Estate Commission (TREC) Rules and Regulations and the Texas Real Estate Licensing Act and do not provide legal or tax advice. Nothing in this blog should be construed as a recommendation to act without consulting a financial, legal and/or tax professional in your state.
If you are considering selling your home, now is a perfect time with inventory at historically low levels and multiple offers well-above list price. In Geni's FREE book, 'Selling Secrets You Can't Afford To Miss' you will discover the Good, the Bad, and the Ugly truths about this crazy market! In her book she unpacks 4 decades of valuable success strategies and industry secrets to get your home Sold Fast…even Common Seller Mistakes!
Contact Geni at 469-556-1185 or RealEstate@GeniManning.com for a
No Obligation phone consultation!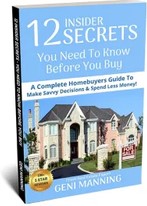 Geni is a native Texan and has spent her life in the Dallas/Fort Worth Metroplex as a professional real estate agent. Her reputation is impeccable, and she has personal contacts across literally thousands of brokers and agents throughout the area. Geni and her Team know how to SELL, what works and what does not! She has a proven track record of selling homes faster and for a higher price than most agents, even in the very difficult markets! With Geni and her Team on your side you can be assured of the most professional and successful marketing strategy. Geni's credentials include 100s of Five Star Reviews, knowledge, and decades of experience that have earned her the title of Master of Real Estate.
You can also signup for our monthly North Texas LifeStyle Newsletter.

We're always interested in your feedback or suggestions on topics you'd like to see in our newsletter, feel free to let us know at RealEstate@GeniManning.com.